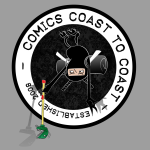 John Kovalic joins Brian Dunaway, Joel Duggan and Matthew Ducharme to talk about 20 Years Of DorkTower, Munchkin Shakespeare and More!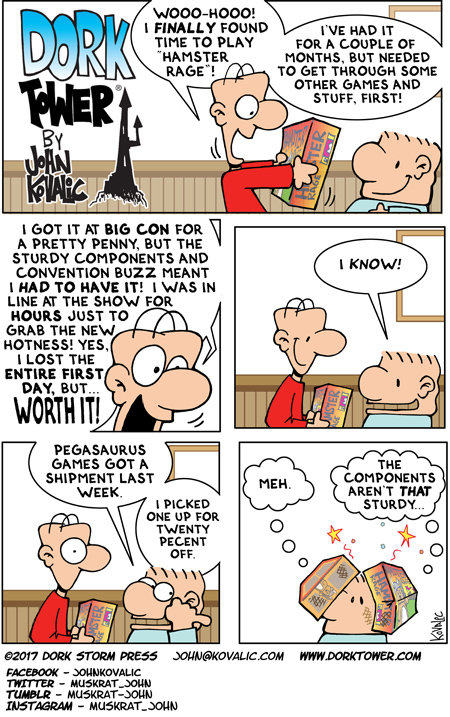 CC2C Guest History:
John has never been on the show twice before.
https://comicscoasttocoast.com/podcast/episode-146-the-john-kovalic-interview/
https://comicscoasttocoast.com/podcast/comics-coast-coast-213-john-kovalic-interview-part-2/
About the artist:
John Kovalic's cartoons have appeared everywhere from his hometown WISCONSIN STATE JOURNAL (Madison, WI) to the NEW YORK TIMES and DRAGON MAGAZINE. His creations include the sell-out comic book sensation DORK TOWER and "DR. BLINK: SUPERHERO SHRINK," as well as SNAPDRAGONS, NEWBIES, WILD LIFE, BEACHED, and panel cartoons including MURPHY'S RULES, THE UNSPEAKABLE OAF and others.
About the work:
DORK TOWER is for anybody who's ever been burned being an early adapter; who's made more Twitter tweets than actual Twitter followers; who's ever gone to a Star Trek convention; who's ever played Dungeons and Dragons; who suspects Anime is more than just a passing ad; and who's been fragged by a Gravity Hammer in Halo III – or anyone who KNOWS one of these people.
Where to find: Social media links, etc.
https://www.dorktower.com
https://twitter.com/muskrat_john
https://www.facebook.com/johnkovalic
Intro:
Hey John, welcome back to the show! It's been a while; would you remind our listeners of who you are and your claim(s) to fame?
Last we talked you were working on ROFL! and Double Feature? Looking back, what did you learn from each of those projects? any updates?
https://www.renegadegamestudios.com/double-feature/
https://en.wikipedia.org/wiki/Shadis
How are you handling the Kerrygold issue?
How goes the battle against online distractions?
Dork Tower
With all that is going on in your life; Family, Card Games, Conventions, Charity where does Dork Tower fit in?
Give us your best "tip" for keeping deadlines on Dork Tower.
Did I see stuffed animal versions of your Dork Tower Characters in your Twitter banner? Where can listeners get a hold of them?
Munchkin & The Shakespeare Kickstarter
https://www.kickstarter.com/projects/847271320/munchkin-shakespeare
Tell us about Munchin & The Shakespeare Kickstarter project.
How do you draw on those little bitty cards?
We know you draw the cards…but do you ever write the cards? You strike me as a great wielder of puns.
Do you support a lot of kickstarter projects? Wanna give us a few?
When they kickstarter got funded so far beyond your goal did you say "Yea!" or "Uh, oh," or a bit of both?
Did you guys start running out of stretch goal ideas?
We're seeing more and more Kickstarters from established companies. With so many versions of Munchkin already out there, why did SJ Games turn to Kickstarter for Shakespeare Munchkin?
Charity Work
Anything new happening with the Insane Charity Bike Ride for 2017?
Is it appropriate to wear bicycle shorts over 40 to any other event besides cycling? Like the grocery store? Asking for a friend
The LAST Question… Ever… (Pay It Forward)
Can you share an artist you are a fan of for our listeners to follow?
Where can we find their work online?
Alex Robinson – Box Office Poison
https://www.multiversitycomics.com/reviews/box-office-poison-color-comics-1/