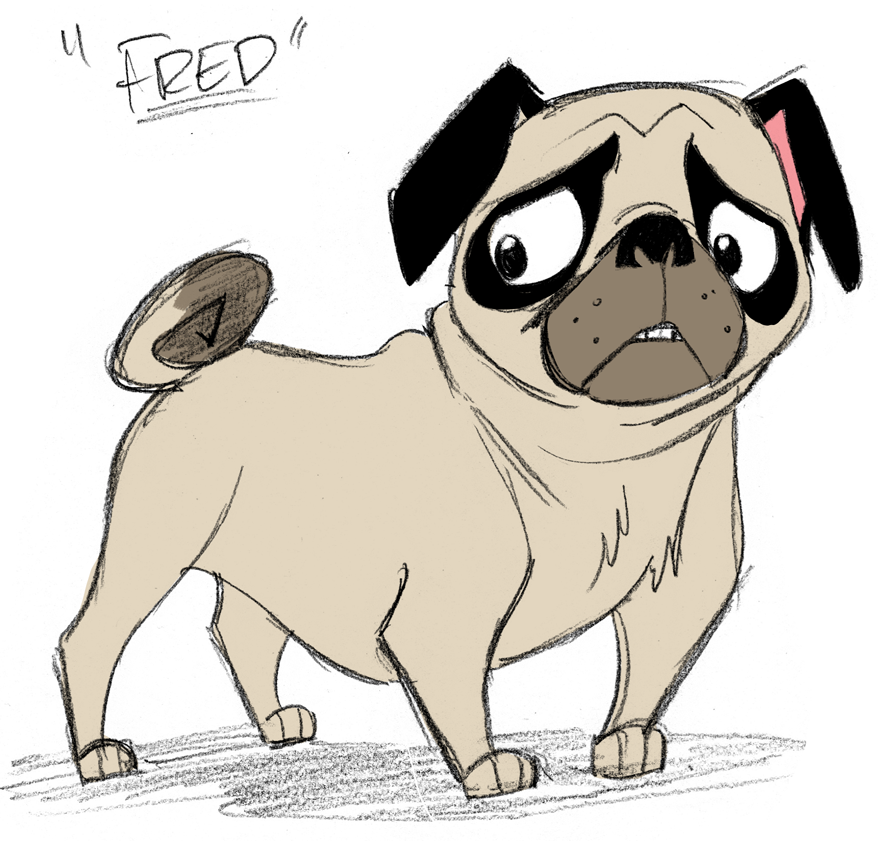 FOR IMMEDIATE RELEASE
On Monday, May 19th Tom Bancroft, creator of the popular webcomic "Outnumbered," and Greg Evans, creator of the syndicated comic strip "Luann", will allow their characters to meet in a very special one-time event.
In a series of three strips, Greg Evans' title character Luann will be featured in an Outnumbered story introducing "Fred", a friendly pug who will eventually join the Outnumbered cast as a continuing character.
The creation of Fred began as a benchmark goal on Tom Bancroft's Patreon page. As contributions quickly built, Tom found himself inspired to reveal the new character in a unique and interesting way—by crossing the worlds of syndicated and web comics.
RELEVANT LINKS:
ABOUT OUTNUMBERED:
"OUTNUMBERED" is a "family" strip comic about a man lovingly living in a woman's world. The Crosby family is like every family— if every family was crazier than a nut house! Mark, the father, has found the secret to happiness when living in a women's world: Don't say anything unless you really, really have to! It's too bad he doesn't take his own advice. He lives in a constant rolling sea of emotions that Mark wouldn't trade for all the coffee in Starbucks.
ABOUT TOM BANCROFT:
The world of Mark Crosby is actually Tom Bancroft's world also. Happily juggling a life with a wife and four girls; Bancroft is an 11-year veteran of Disney animation. Over his career, Tom has animated major characters like Simba (THE LION KING), Pocahontas, and Mushu the dragon (MULAN). Having grown up with an early love of "The Peanuts" comic strip, Bancroft has always dreamed of creating a comic strip that had real characters that you could fall in love with and laugh out loud with: OUTNUMBERED is the result of that passion. Tom is a member of the National Cartoonist Society and has been nominated for Annie and Rueben awards. Bancroft lives with his family in Franklin, Tennessee.
CONTACT:
Tom Bancroft
Email: mushume@aol.com
Phone: 615-430-9726
Contact: Tom Bancroft mushume@aol.com •  OutnumberedComic.com
Web & Syndicated Comics collide for the first time in "Outnumbered"