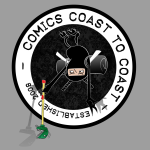 Josh Trujillo joins Brian Dunaway and Matthew Ducharme to talk to the mind behind the comic anthology, Death Saves.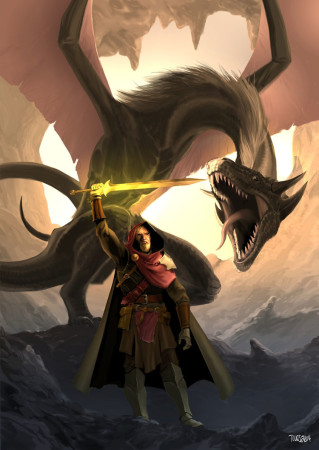 About the Comic (project) Death Saves
Kickstarter
https://www.kickstarter.com/projects/1564467781/death-saves-fallen-heroes-of-the-kitchen-table
About Josh:
Josh is a comic book creator based in Los Angeles. He used to be an intern for Dark Horse and Archaia. His first published work was a story about a D&D-like monster manual for Archaia's "The Reason For Dragons." He has had stories in anthologies like 2299, Unlawful Good, and Anything That Loves. Josh writes a self-published anthology called Love Machines, which tells love stories about technology with an eye to the past. He likes Nintendo, dumb mainstream superhero comics, dodgeball, history, theme parks, arguing about pop-culture and anime.
About The Artists of Death Saves:
Creators involved with story pages:
Travis Ames, Tara Madison Avery, Steven Bagatzky, Matthew Blake, Kevin Budnik, Matthew Digges, Tomasz "Spell" Grządziela, Rob Hebert, Austin Hamblin, James Kersey, Jonathan Lareva, Cecilia Latella, Michael LeSueur, Ryan Little, Keith McLean, Dijibril Morissette-Phan, Ryan Nichols,Chris Northrop, Timathy Quam, Michael Schisler, Michael Sebastian, Ayşegül Sinav, Josh Trujillo, SM Vidaurri, Andrew Weiss, Jeremy Wetzel, and Josh Zingerman.
Also featuring special artwork by:
Ben Bishop, Kevin Castaniero, Shawn Daley, Jake Myler, Bill Roundy, Sam Schultz, Kevin Jay Stanton, Jason Thompson, Jesse "Zeus" Toves, and Tim Utsler
| | |
| --- | --- |
| Mention the kickstarter project and address at top of the show so people can play along. | Brian |
| | |
| Get to know Josh. Who are you even. | Brian |
| | |
| How was intern'ing at Dark Horse? Archaia? | Brian |
| Josh, this is a fantastic idea! I miss all my fallen heroes. What did you do with all of your fallen hero character sheets? Ever try to resurect one? | Brian |
| | |
| We talk to Heather Antos, editor or Unlawful Good back on Episode 215. What part did you play in the Unlawful Good Anthology. | Brian |
| https://comicscoasttocoast.com/podcast/comics-coast-coast-215-heather-antos-interview/ | |
| | |
| | |
| I've only just started playing a sustained D&D game with friends. How long have you been playing D&D / table top RPGs? | Joel |
| | |
| Death Saves cover is designed by Jared Morgan, who has a very… "Adventure Time" cartooning style. What kind of styles can bakcers expect in the book? | Joel |
| https://jaredmorgan.tumblr.com/ | |
| | |
| Adam Koebel has a special introduction in the book. How did that come about? | Joel |
| | |
| What were the biggest challenges of organizing Death Saves? | Joel |
| And the Kickstarter? | Joel (follow up) |
| | |
| Your latest stretch goal is a hard cover edition. Can you tease any other stretch goals? | Joel |
| Are you concerend the project may get away from you on Kickstarter? (extras, stretch goals, shipping oodles of books…) | Joel (follow up) |
| | |
| Some links: | |
| https://www.digitalwebbing.com/forums/ | Digital Webbing Forums |
| https://www.google.com/search?q=facebook+comic+forums | Facebook Google Results |
| | |
| Death Saves has a charity component. Can you tell us about it? | Joel |
| https://www.heroinitiative.org/ | |
| https://www.gygaxmemorialfund.org/ | |
| https://www.humblebundle.com/books | |