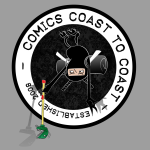 Heather Antos Joel Duggan and Matthew Ducharme to talk about being the editor for the comic  UNLAWFUL GOOD: An Anthology of Crime.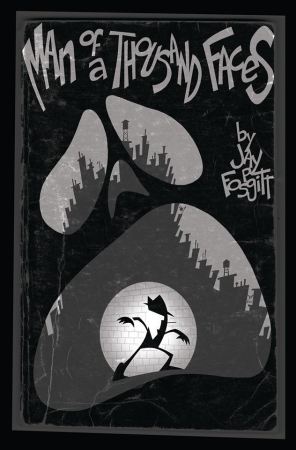 About the Comic: Unlawful Good: An Anthology of Crime
new studio Dude, WHAT? Comics. It's called UNLAWFUL GOOD: An Anthology of Crime. The Anthology features the work of nearly 40 comic creators from across the globe (both notable and under the radar) in 16 8 page comic short stories, all centered around the theme of crime. The book has reached completion, all that's left is to send it to print! Below I have attached our first press release announcing the Anthology as well as our soon-to-launch print funding campaign.
We would greatly appreciate any sort of support that anyone would be willing to give; whether it be an article, podcast mention, interview, or even just a retweet or two of the Kickstarter.
About Artist:
Heather Antos was born with secret aspirations to become the next James Bond. However since her lack of British heritage has pushed that dream aside she now spends her days as the girl who will never grow up. Having worked as a Producer for webseries such as "Lagged Out" as well as a Comic Journalist for Geek Legacy (and a handful of others) she now spends her days as a freelance Comic Editor and Artist and believes she might be Batman; after all, she's never seen him in the same room as herself, and they do have the same abs!
Dude What Comics on Twitter
https://twitter.com/DudeWhatComics
Dude What Comics on Facebook
https://www.facebook.com/dudewhatcomics
Heather on Twitter
https://twitter.com/HeatherAntos
| | |
| --- | --- |
| Our Kickstarter is up and running!!!!! | Heather |
| https://www.kickstarter.com/projects/1715141719/unlawful-good-an-anthology-of-crime | |
| | |
| And you're almost half wy there! | Joel |
| | |
| Is this your first Kickstarter project, or have you run other crowd funded comic books and related projects in the past? | Joel |
| | |
| I recognized a face! Friend of the show Jay Fozgitt wrote Man of a Thousand Faces for your anthology. How did you meet Jay? | Joel |
| | |
| What made you persue an anthology over a more traditional one-story project? | Joel |
| | |
| Follow up: (If convo goes this way.) Why are anthologies important to the comic book industry? Sepcifically the indie scene. | Joel |
| | |
| What was the process for selecting the artists and writers that contributed thier work to Unlawful Good? | Joel |
| | |
| With more than 30 creators involved, how do you organize all of that? What does the average work do for you look like? | Joel |
| | |
| What is the origin story for this particular anthology? | Matt |
| | |
| What is it that we find so facinating about crime stories? | Matt |
| | |
| How much did you know about the stories before they were submitted? Were there any big surprises? | Matt |
| | |
| As far as I know, this is the first time we've had a comic book editor on the show. Can you fill us in with a bit of your background? What have you worked on? | Joel |
| | |
| How did you get into editing comics? | Joel |
| | |
| Advice for anyone listening that wants to be a comic book editor, or involved in other "behind the scenes" comic jobs? | Joel |
| | |
| When talking comics, artists and writers tend to get all the glory. Who are some of the unsung heroes of the comic world? | Matt |
| | |
| What comics you reading right now? For fun. | Joel |
| | |
| What do you feel is one of the greatest misconceptions people have about the comic business? | Matt |
| | |
| | |
| | |
| Where can people go to get all the gory details and the full list of creators on Unlawful Good? | Joel |