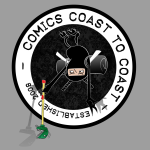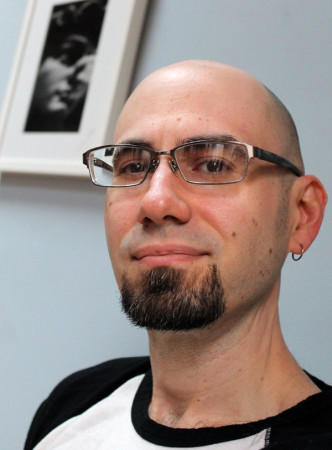 About The Comic(s) – The Berserker's Daughter & Atland:
https://www.berserkersdaughter.com/
https://www.realmofatland.com/
About The Site – BlamBot:
https://blambot.com
About Artist – Nate Piekos:
https://blambot.com/about.shtml
NATE PIEKOS graduated with a Bachelor of Arts in Design from Rhode Island College in 1998. Since founding Blambot.com, he has created some of the industry's most popular fonts and has used them to letter comic books for Marvel Comics, DC Comics, Oni Press, and Dark Horse Comics, as well as dozens of independent publishers. In 2001 he became type designer to Harvey Award Winner, Mike "Madman" Allred, and has had his designs licensed by such companies as Microsoft, Six Flags Amusement Parks, New Yorker Magazine, The Gap, and many more. Nate's work has not only been utilized in comics, but in video games, on television, and in feature films as well.
When not designing, Nate is committed to a regular fitness routine, reads voraciously, writes and illustrates webcomics, and is a dedicated musician. He's married and lives in New England.
https://twitter.com/blambot
| | |
| --- | --- |
| The Beserker's Daughter has been on Hiatus for about a year. Is it time to revisit? How about Atland? What's the next comic? | Brian |
| | |
| How are you enjoying them Star Wars Sheets? | Brian |
| https://twitter.com/blambot/status/489560346806714368 | |
| | |
| "Lettering is an art" shirt. Tell me about it. | Brian |
| | |
| It's not uncommon for people to feel like everything digital on the internet should be free and if not, they will free it. Have you ever come across your fonts in the back alley of the internet? You know…hanging out…smoking…basically being a badass? | Brian |
| | |
| Who is your audience? as Blambot? As an artist? As Nate Piekos. | Brian |
| | |
| Fitness for artists! As artists we tend to sit a lot. What is your fitness routine? What's the benefit? | Brian |
| | |
| I love the image of the vomiting pumpkin. Did that particular strip's story start with that one image? | Matt |
| | |
| Berserker's Daughter feels almost like a mideval Calvin and Hobbs. Am I way off? | Matt |
| | |
| Blambot has seen well deserved success. Tell us how it started… | Joel |
| | |
| What was the first font that you deisgned (for Blambot) and have you hidden it away never to be seen again? | Joel |
| | |
| Shopping for fonts online is often a arduous task. What does Blambot do to make it easier to find what you want? | Joel |
| What could BlamBot (font sites in general) do better? | Joel – Follow up |
| | |
| How many fonts have you designed? | Joel |
| Any recent favorites? | Joel – Follow up |
| | |
| How do you approach the writing for The Beserker's Daughter? | Joel |