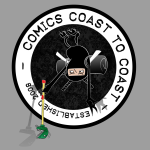 Skottie Young joins Brian Dunaway, Joel Duggan and Matthew Ducharme to talk about his new Image Comics series I Hate Fairyland.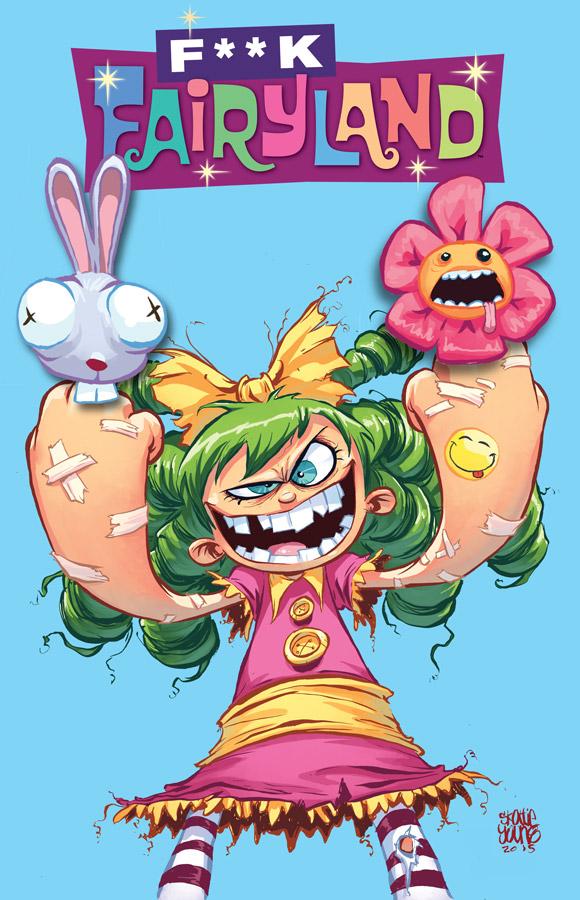 About the Comic:
I Hate Fairyland
https://imagecomics.com/comics/releases/i-hate-fairyland-1
Superstar SKOTTIE YOUNG (Rocket Raccoon, Wizard of Oz) makes his Image debut with an ALL-NEW SERIES! The Adventure Time/Alice in Wonderland-style epic that smashes its cute little face against Tank Girl/Deadpool-esque violent madness has arrived. In an adventure that ain't for the little kiddies, (unless you have super cool parents, then whatever), you'll meet Gert—a six year old girl who has been stuck in the magical world of Fairyland for thirty years and will hack and slash her way through anything to find her way back home. Join Gert and her giant battle-axe on a delightfully blood soaked journey to see who will survive the girl who HATES FAIRYLAND.
About Artist:
https://skottieyoung.com
Skottie Young has been an illustrator and cartoonist for over ten years working for entertainment and publishing companies such Marvel, Warner Bros., Image, Upper Deck, Mattel, and many more.
He is currently illustrating the New York Times Best Selling and Eisner Award Nominated adaptions of L. Frank Baum's OZ novels with writer Eric Shanower. The series has gained acclaim from both fans and critics.
Other books of note: Rocket Racoon with Jake Parker.
On October 14, 2015 his new book I Hate Fairland will launch with Image comics.
Skottie currently lives in Illinois with his family, Casey, Baxter, Milo and their Saint Bernard, Emma.
 Show Notes
Thank you Skottie for taking the time to talk with us.We are huge fans of your work here on Comics Coast To Coast and can't wait to learn more about you and your amazing creative style.
Skottie, Can you tell us a little bit about yourself and where our listers can see your work?
@MrjakeParker
I Hate FairyLand
We are pretty excited about your new creator owned series I Hate Fairyland. This is the most Skottie thing ever! Written by Skottie, drawn by Skottie, stapled by Skottie. It's a total Skottie affair!. So, what can you tell us about I Hate Fairyland Skottie? Spoiler free please. I preordered this thing!
Where does I Hate Fairyland land in the scale of for kids / not for kids?
Did you find more difficult or easier laying out your shots from your own writing vs others?
Nate Pekoes is lettering IHF. We love Nate! What sort of back and forth do you have with Nate on lettering that matches your art style?
Nate Piekos CC2C Ep. 207
https://comicscoasttocoast.com/podcast/comics-coast-coast-207-nate-piekos-interview/
Are you colouring IHF too?
We hear you are going to be taking the Skottie mobile down to Annapolis to give the people a little touch. and by hear we mean saw it on your twitter feed and by touch we mean "no touching" but you will sign stuff. like boobs. so maybe touching.
https://www.thirdeyecomics.com/sat-102415-i-hate-fairyland-1-signing-with-skottie-young-marvel-babies-rocket-raccoon/
You have been in the industry for a while now. Can you recall your first gig in the comic industry? Tell us a story Skottie!
Little A vs X Marvel
Tell us about Marvel babies. Little A vs X Marvel
130+ (Little) Marvel Covers. They're such fun pieces, I feel like there is a fun story behind how it started, yes?
Rocket Racoon
Tell us about Rocket Racoon
On Rocket Racoon you switched gears to write for artist Jake Parker. How did the writing process treat you?
What has writing for others done to your process on solo and personal projects?
What resources would you recommend for someone looking to write comic scripts?
Scrivener
https://www.literatureandlatte.com/scrivener.php
Oz
Tell us about the OZ comics for Marvel.
Do you have a favorite OZ story that made it to the screen. Including Oz variants like The Wiz.
Follow up
How many can you name? Here are my top picks

The Wizard of Oz (1939)
Journey Back To Oz (1974) [Animated)
The Wiz (1978)
Return to Oz (1985)
The Muppets' Wizard of Oz (2005) [Muppeted]
Oz the Great and Powerful [2013]
New Segment I like to call Inappropriate Question with a follow up
Can you give us the name of the biggest asshole in the comic industry past/present or future? Ok ok…fine…followup: just give us the name of nicest person you have ever worked with? See, being nice gets you mentioned by Skottie Young in Interviews.
We talk about age appropriate'ness on this show a lot. I think most western cultures see a comic type character portraying a child and assume it is aimed at children. How do you fight that perception? Do you think it is a majority of parents or just a very vocal few? That one group that is bitching about The Muppets show with adult humor.
On Style
You're left handed. Do you ink reversed? Right to left.
What is your secret to "letting go" into such a loose style when you ink?
Do you broker your own deals with publishers or do you have and agent?
Community
Early on you were part of an online community. Do you still gather with other artists? Online or IRL?