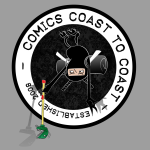 Peter Wartman drops by to talk to Brian Dunaway, Joel Duggan & Matthew Ducharme about his comic Stonebreaker and it's predecessor Over The Wall and more on this episode of Comics Coast To Coast.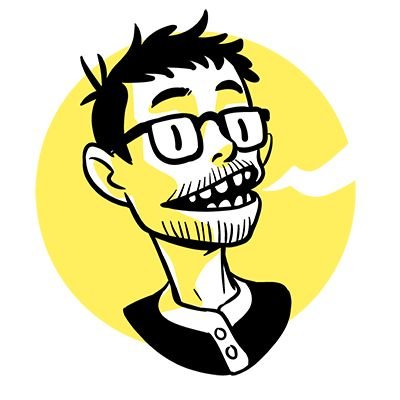 About the Comic:
Stonebreaker
https://stonebreakercomic.com/stonebreaker/cover
Stonebreaker is the sequel to Over the Wall, a story about a young girl named Anya and her quest to find her brother in a vast, abandoned (by humans, anyway) city.
Stonebreaker takes place four years after the events of the first comic. Anya is still looking for a cure to her brother's condition and has become an expert at navigating the twisted streets of the city. Her life is a dangerous one already, but the stakes are about to be raised even higher…
Stonebreaker takes place about four years after the events of Over the Wall.
Over The Wall
https://overthewallcomic.com/otw/cover/
The story of Anya, a young girl who enters a mysterious city to save her lost brother.
Recommended reading before you start on Stonebreaker, although not required.
Over the Wall was Completed in 2013 and published by Uncivilized Books.
About Artist:
Peter Wartman has been drawing monsters, robots and spaceships since he figured out how to hold a pencil.
He lives in Minneapolis, Minnesota, where he works as a designer by day and a comic artist the rest of the time.
https://shipwreckplanet.com/
Show Notes:
| | |
| --- | --- |
| What is this StudyGroupComics.com stuff that pops up when I google you? | Brian |
| https://studygroupcomics.com/main/ | |
| | |
| It appears you are hosting your own comics. shipwreckplanet. Any reasoning for hosting yourself instead of using a comic service or tumblr? | Brian |
| | |
| What deciding factors were involved in moving from Over The Wall to Stonebreaker? Was this always the plan? | Brian |
| | |
| Was it hard to transition from OTW to SB? What changes took effect as a writer? as an artists? as a businessman? | Brian |
| | |
| Are you a Grimms' fan? I noticed you occasionally visit the land of scary childhood illustrations. What scary ass lesson would you teach kids today using a Grimms fairy tale'esqe story? | Brian |
| | |
| Monsters vs Robots. Who wins. Who do you put on a spaceship? Robotech vs Voltron? | Brian |
| | |
| I leave the technical questions to joel -> He will want to know process, art supplies and applications. | Brian |
| | |
| Your mid tones are obvioulsy digital. Is your whole process digital? | Joel |
| | |
| What software are you using to ink your pages? | Joel |
| Follow up: Why did you choose (software) over other applications? | Joel |
| | |
| What scale do you work at? | Joel |
| | |
| I really like your site design. What are you using? | Joel |
| | |
| How much research is involved in creating your own mythology? (Names of places, gods, historic events, etc…) | Joel |
| | |
| How does your work as a designer effect your comic work? | Joel |
| | |
| | |
| Anything coming out of SDCC this week that gets you excited? | Brian |
| https://www.comicbookresources.com/comic-previews/nod-away-ogn-fantagraphics-2016 | |
| | |
| You did not reveal the character's names until late in the Over The Wall book. Did you just forget to give them names or was this part of the character relationship development? | Brian |
| | |
| Promotional stuff: second edition of Over the Wall is coming out, mention Cartozia 'cuz it is cool (and I was in it, so relevent too). | Peter |
| | |
| Cartozia | |
| https://cartozia.com/ | |
| | |
| Jake Parker | |
| https://mrjakeparker.com/ | |
| | |
| Transformers Devastation – Game | |
| https://www.vg247.com/2015/07/09/transformers-devastation-video-comic-con/ | |
| | |
| Uncivilized Books | |
| https://www.uncivilizedbooks.com | |