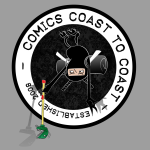 "Boum" Samantha Leriche-Gionet joins Brian Dunaway, Joel Duggan and Matthew Ducharme to talk about her new webcomic A Small Revolution. Also, we discuss her ongoing webcomic Boumeries and book 5.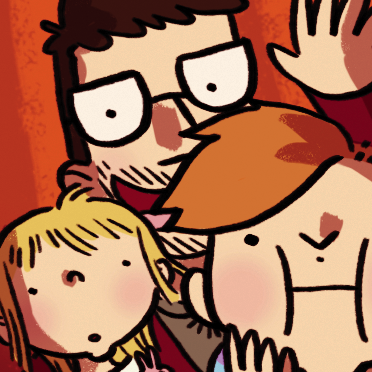 CC2C History:
Boum was previously on Comics Coast to Coast episode 169.
https://comicscoasttocoast.com/podcast/episode-169-the-boum-interview/
About the Comic: Boumeries
https://boumeries.com/
Boumeries is mostly about her life sharing a four-room flat with her programming partner Pierre-Luc and their daughter Margot, working at home, juggling with everyday chores and drawing, and having absurd dreams in the meantime.
About the Comic: La Petite Revolution / A Small Revolution
https://revolution.boumerie.com
https://revolution.boumerie.com/en/
A Small Revolution is the story of a little orphaned girl named Florence, in a country ruled by a dictator. A revolution is being organized to overthrow the government, and Florence desperately wants to take part in it, even if she doesn't fully understand what it implies. She will, however, lead her own, personal, small revolution.
A Small Revolution was first published in French in 2012 under the title La petite révolution by Front Froid editions, in Montreal, Canada. It was critically acclaimed and nominated for the Best Independent Comic Award at the 2012 Bédélys Awards. Except for a few web-exclusive illustrations for the covers and lyrics pages, the comic itself is the same than in the original book, which you can purchase here.
The webcomic serialization of A Small Revolution began in March 2015.
About Artist:
Samantha Leriche-Gionet (aka Boum) is a freelance filmmaker, animator, comic artist and illustrator who lives and works in Montreal, Canada. She enjoys the company of rabbits, snowy days, cheese, retro video games, and sporting weird hairdos.
| | |
| --- | --- |
| Boumeries | |
| | |
| Book 5 of Boumeries is out! I'm reading it right now. 🙂 | Joel |
| With FIVE books publishes, what is the biggest lesson you've learned about produceing books and self publishing? | Joel |
| | |
| You had a recent string of comics dealing with being at a comic festival. How did it go? | Matt |
| | |
| Some jokes or gags just don't translate. When that happens, do you write the closest thing you can think of, or do you avoid those altogether? | Matt |
| | |
| One webcomic seems enough for most creators, how the heck are you handling two? | Matt |
| | |
| La Petite Revolution / A Small Revolution | |
| | |
| Readers are perhaps used to your comic strip style in Boumeries. LPR is different. | Joel |
| Are we seeing your natural drawing style? | Joel |
| Which came first? | Joel |
| | |
| How are you drawing LPR? (Traditional? Digital?) | Joel |
| What tools are you using? | Joel |
| | |
| I like the staging you're doing with the grey tone. Any tips for artists wanting to try this technique? | Joel |
| | |
| Florence – the main character in LPR – has been with you for a while. Can you tell us about her evolution? | Joel |
| | |
| LPR was first published in 2012, in French. What's the plan with the release of the English version? | Joel |
| How does it tie to your online publishing schedule? | Joel |
| | |
| When you started A Small Revolution, did you have a good amount of your Boumeries readers carry over? | Matt |
| | |
| You've obviously had this story in the back of your head for a long time. What made you finally decide to jump on it? | Matt |