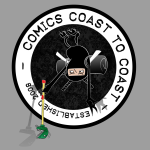 Brian Dunaway, Joel Duggan and Matthew Ducharme talk about their origins and inspirations that brought them to where they are today and beyond.
Meet Brian Dunaway: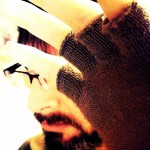 Bullied as a child, Brian Dunaway found himself on a path to creating art to survive in a hostile world that is constantly asking for; nay, demanding, a pint of blood and all the art one can muster.
Inspired by the Sunday Comics, Brian would spend his elementary school career imitating his heroes Jim Davis (Garfield) and Charles Schulz (Peanuts) by drawing fat cats and kids anywhere he could. Including, in the yearbooks of all his friends at school.
Cont'
Meet Joel Duggan: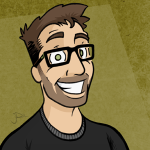 I was born and raised in Dartmouth, Nova Scotia. I work full time from my home studio as a cartoonist and illustrator. Over the past decade I have worn a lot of hats as the focus of my work has slowly shifted.
When I was very young I just wanted to draw cartoons of any kind, inspired by classic Looney Tunes and Disney animation. In my teens, that drive quickly shifted focus to comic strips. Bill Amend (FoxTrot), Frank Cho (Liberty Meadows) Jerry Scott and Jim Borgman (Zits) and the venerable Bill Watterson (Calvin and Hobbes) were my canon. My own strip, Jungle Jazz, was published in The Argosy, the campus weekly paper at Mount Allison University where I graduated with a Fine Art Degree in 2001. Eager to pursue a career in syndicated comics Jungle Jazz was submitted to and rejected by Creators Press Syndicate that same year. I decided a better way to make a living with my pencil was to take a serious look into animation.
Cont'
Meet Matthew Ducharme: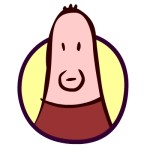 Cont