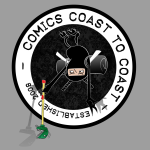 Ryan Estrada joins Brian Dunaway, Joel Duggan and Matthew Ducharme to talk about his life as an artist/adventurer who is globetrotting around the world while creating and collaborating on comics.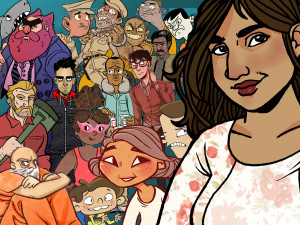 Broken Telephone (The Whole Story 2014) By Ryan Estrada
https://www.kickstarter.com/projects/ryanestrada/broken-telephone-the-whole-story-2014
Ryan Estrada spent 7 years writing 18 stories that join together to tell one crazy, globe-spanning crime caper where every character is the hero of their own story and the villain of someone else's. Now, he's teamed up with 18 amazing artists to bring those stories to life.
About Artist:
https://www.ryanestrada.com/
An artist/adventurer who travels the world making comics and videos. He is the creator of the graphic novels Aki Alliance, The Kind, and Ped X-ing. His work has been featured in Villard Books' 'Flight: Volume 4,' Grand Central Publishing's 'This Is How You Die: Stories of the Inscrutable, Infallible, Inescapable Machine of Death,' and DC's Zuda Comics. He also runs Cartoon Commune, a custom comics/illustration service, and The Whole Story, offering pay-what-you-want digital comics.
About The Comic
https://gumroad.com/l/brokentelephone
Broken Telephone is 18 books illustrated by 18+ artists. You can read any book you want whenever you want, but if you read them in order, something amazing happens. Each character is the hero of their story, and the villain of someone else's. They never meet, and everyone does what they think is right, but together they do a whole lot of wrong.
Show Notes:
Tell us about Broken Telephone. The project. How it started. How is it going. Where is it going.
That's a lot of artists to wrangle! That's more of a statement than a question…how about…how are you handling it? Who's managing these people!
Does globetrotting ever make it difficult to get to the comic? I can barely get anything done on a regular routine…or does it energize you!
What is in your mobile artists backpack to be able to capture your creativity and produce comics while traveling.
You must have had some fantastic opportunities to just sit and sketch. Wildlife especially.
Do you ever talk to Eric? Go on motorcycle rides? fight crime?
How is the Broken Telephone project progressing?
With as much travelling as you've done, how do you think your world view differs from most Americans?
Your webcomic "The Kind" has a photographed backgrounds with cartoon art on top. How difficult was that to pull off?
https://www.ryanestrada.com/thekind/
Follow up: what prompted the cartooning over photo?
As a artist yourself, was it scary or exciting to hand off pieces of your story to other artists? How much did you direct them?
What about apps? Ebooks?
https://www.celtx.com/index.html