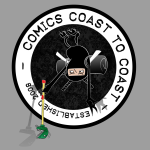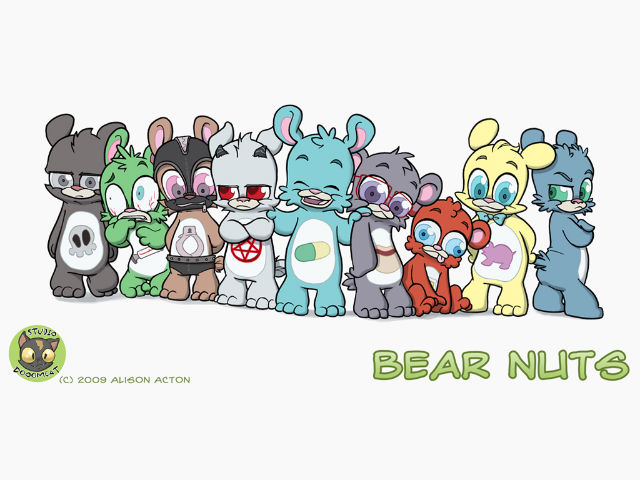 On this episode of Comics Coast To Coast we talk to Alison Acton about Bear Nuts.

Bear Nuts by Alison Acton
https://www.bearnuts.com/

About Alison:

https://www.bearnutscomic.com/about/

Studio DoOomcat is a husband and wife art team of Alison Acton and Jim Charalampidis.  Both are free-lance artists trained in traditional animation and with a passion for comics.  Jim is a colorist who's worked on various books for different publishers like Dynamite Entertainment, Wildstorm, and Soleil.  Alison is currently working on art chores for a graphic novel series from Harper Collins and Tokyopop.  In their free time, they work on stuff for DoOomcat and travel to cons with posters and comics in tow.

Bear Nuts is written and drawn by Alison, with Jim on web support and kitchen duty… what a guy 🙂

About BearNuts:

As one of the largest exhibits at the Discount Zoo, (in both size and number of inhabitants) the bears attract a lot of attention… something none of them are happy about.  Between gawking adults, jeering children, and their own rather profound personality clashes, it's a wonder the bears can get through each day without maiming each other… well, most days.
As always, you can find our show by clicking the link below, or if you want to take us with you,
you can download us from iTunes.

Show Notes:
Bear Nuts… What's in a name? How did it come about? Are we talking nutty bears or bear-y nuts? Joel
STD bear and the Cone F Shame… Tanked bear eating his own barf… What is the grossed thing you've drawn in bear nuts? What is your barometer? Joel
What motivates the bears? Their own boredom? Pleasure in tormenting others? Joel
One of the design choices you make when drawing the bears far away is to not draw their nose. Style thing? (Anime) Or scale thing? Joel
Shop talk! What is your process? Traditional? Digital? Combo? Walk us through … Joel
How big do you draw Bear Nuts? (THE COMIC. Get your mind out of the gutter.) Joel
You've been at this a while, you obviously know your characters really well. Ever catch yourself thinking like any of the bears at social gatherings? Joel
Are you familiar with Happy Tree Friends? Before or after Bear Nuts? Source of inspiration? Joel
Tell us about your prints! "Tanked Nouveau" is a fave. Joel
What work fills your time outside if bear nuts? Joel
ipad question Joel
editor interest ? Joel
traffice / ads… Joel
Time constraints aside, any thoughts of animating Bear Nuts? Joel
Over time I've noticed slight design changes in the bears and their proportions. Natural evolution or conscious effort with things you're not happy with? Joel
Why no girl bears? Joce
Given the subject matter of your comics, do you ever take flack from people who take offense to your comic? If so, how do you deal with the trolls? Joce
Do you find it difficult to incorporate all 9 (Now 10 with the panda) of your characters into the strip? I imagine Gay Bear would be quite a diva if he didn't get enough screen time… Joce
The Bear Nuts characters are obviously the dark universe equivalent of the Care Bears, but were there other things that inspired the idea? Matt
Your stuff is very highly polished, how long does it take you to do a finished page? Matt
I see you are a fellow animator. Which medium holds greater appeal for you, animation or illustration? Matt
Bear Nuts seems to be largely your creation, but you still mention that your husband is involved. How does he help? Matt
Follow the guys on Twitter: Brian, Joel, and Matt

Special thanks: Scott Johnson (https://myextralife.com), Sebastiaan (The Mashup Man) for our Mashups, Nicole Spagnuolo (https://nicolespag.com) and everyone behind the scenes
Official Note Taker: