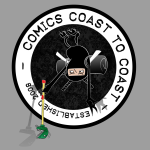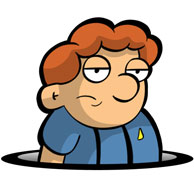 On this episode of Comics Coast To Coast we talk to Sean McLean of
Underwhelmed
comic (and soon maybe more!)
About Underwhelmed: (source: underwhelmedcomic.com)

Underwhelmed follows the day to day life of a pudgy little redheaded boy named Doyle. Most of his adventures involve video games, tv and food. His sisters drive him crazy, as does his mom. So to help him is his friend Gunther, a tall nerdy kid with a fannipack. Comic is updated Mon-Wed-Fri.
As always, you can find our show by clicking the link below, or if you want to take us with you,
you can download us from iTunes.