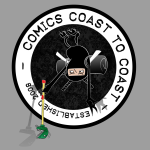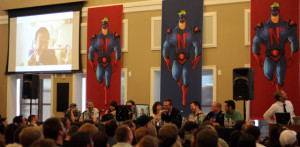 On this episode of Comics Coast To Coast  we talk about our adventures at
NerdTacular 2012
Nerdtacular started in 2007 in Salt Lake City, Utah as a way to celebrate the local Extralife / Frogpants Studios community, renting out a movie theater and watching a nerdy blockbuster together. It has become a full on mini convention for hundreds of attendees!

While Nerdtacular has grown more and more each year, and nearly just as many people come from outside of Utah that come from wihtin, the core purpose remains the same: Good fun with good friends. Now it's a full blown mini-con, and you are all invited!
Don't forget to listen to all the great podcasts on the Frog Pants Network.
As always, you can find our show by clicking the link below, or if you want to take us with you,
you can download us from iTunes.