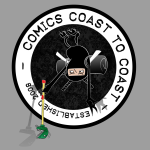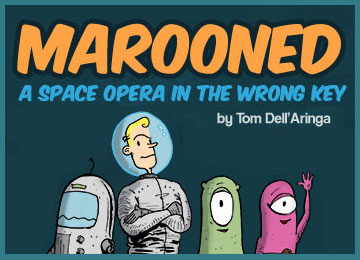 Join us this week on Comics Coast To Coast as we talk to Tom Dell'Aringa of Marooned about his comic and career. Thanks to all!
Captain John and his robot companion, Asimov, arrive on Mars

only to find out they were out of fuel, food, and patience with each other!

Marooned is kind of like Gilligan's Island on Mars.

Captain John is constantly trying to find a way home, while dealing

with the locals (Martians) and having all sorts of adventures.

Don't forget to listen to all the great podcasts on the Frog Pants Network.
As always, you can find our show by clicking the link below, or if you want to take us with you,
you can download us from iTunes.