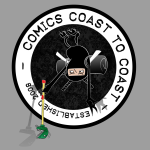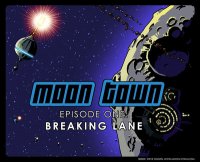 This week we talk to Steve Ogden of the comic Moon Town.
Steve is not only a great artist and an awesome guest he just happens to be one of the most patient people I have ever met.
During our interview with Steve we had so many technical difficulties that I finally threw in the towel and took up Nicole Spagnuolo's offer to record the second half of the show for me. Thanks Nicole (The better half of The Wood Whisperer.) Don't worry. I was on the second half of the show. I just got dropped a few times. Alright…a lot.
About Steve:
Hi! I'm artist and writer Steve Ogden. I've been a professional artist since 1980, and I've been rattling around the game industry since 1997. Between 1998 and 2003, I took my East Coaster family on a cross-country adventure and worked for Cyan, Inc (makers of Myst and Riven) in the rainy, cold Pacific Northwest. As much as I enjoyed the adventure, I am pleased as punch to be back among the warm green fields of home in Maryland's Hunt Country, playing artistic and lead roles on simply wads of games at Sid Meier's Firaxis Games (Civilization, Pirates, Railroads,Civilization Revolution, etc.).

When I'm not at work or playing with my wife and three sons, I write, draw, animate, and anything else I can think of. I detail the results here at this website and blog. I hope you enjoy your stay here and come back often!

–Steve Ogden
The Links
As always, you can find our show by clicking the link below, or if you want to take us with you,
you can download us from iTunes.