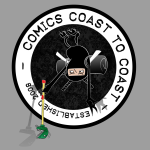 On this episode of Comics Coast To Coast we talk to Adrian Ropp of Chim Chum and the Portly Samurai
https://chimchum.com/
About Artist:
https://infinity.disney.com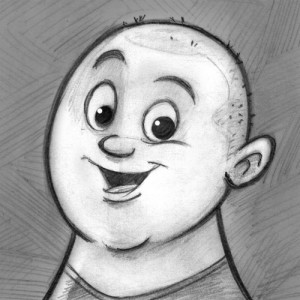 Adrian Ropp began his career as a story and effects artist for Mojave Interactive's "Secrets of the Luxor" PC video game. After that, he spend the next twelve years working for Swan Animation and Feature Films for Families. There he was a story artist for the theatrical animated musical, The Princess and the Pea, supervising director and writer for the direct-to-video animated series "Pig Tales", and animation director and story artist for the live action/animated film, The Velveteen Rabbit. Since 2008, Adrian has worked at Disney Interactive, where his video game cinematic and writing credits include Bolt, Toy Story 3 and Cars 2. He recently finished production on the exciting new gaming platform, Disney Infinity, for which he served as story lead for the Monsters University, Cars, and Mickey Mouse portions of the game.Among his many influences are Carl Barks' Uncle Scrooge, Sergio Aragones' Groo the Wanderer, Walt Kelly's Pogo, the animated films of Walt Disney, Jeff Smith's Bone, and the writings of C. S. Lewis and Charles Dickens.Adrian lives in the Salt Lake City, Utah, area. An avid fan of pop culture, he spends much of his time reading comics, going to the theater with his wife, Jennifer, spoiling his many nieces and nephews and playing with their two cats, Lucky and Isabella.
About The Comic
https://chimchum.com/?page_id=2
THE COMICChim Chum and the Portly Samurai is a weekly all-ages comic adventure written and drawn by Adrian Ropp. It follows the adventures of an as-yet-to-be-named samurai of questionable origins and his silent sidekick, a small fox named Chim Chum. The comic began as a single-panel gag format, but is now following a serialized weekly full-page comic book format.THE CHARACTERSTHE PORTLY SAMURAI The Portly Samurai hails from Ancient China, and has a long, sordid past he does not like to talk about. Because of his obvious physical build, freelancing as a samurai is hardly a lucrative position. P.S. relies on quick turns of fortune and the clever cuteness of his diminutive pal to maintain his dietary standards.CHIM CHUMChim Chum the fox is something of an enigma. There's a lot of personality crammed into this small package, but little is actually known Chim Chum's origins. Equal parts best friend and main antagonist to the Portly Samurai, Chim Chum seems to enjoy being part of the Dysfunctional Duo.
Show Notes:
| | |
| --- | --- |
| You hit 400 single panel CCTPS comics before changing to the long format. Any plans to collect the singles into a book? | Joel |
| | |
| Formatting: What is your reason behind the current page format? Standard print comic book sizes? — You could make the comic much larger on your site for better reading on tablets. | Joel |
| | |
| | |
| YOUR TUMBLR POST ON INFINITY: | |
| https://toonbaboon.tumblr.com/post/58485480557/proud-to-be-part-of-infinity-okay-ill-admit-it | |
| Can you give the listeners a bit more on your duties as Cinematic Lead on Monsters University within Infinity? | Joel |
| | |
| Go ahead and name drop (if you can) we want to know what actors were fun to work with! | Joel |
| | |
| What was your favorite Disney IP to work on in the game? (if more than one) | Joel |
| A favorite character perhaps? | Joel |
| | |
| Marvel is owned by Disney… Hrrmmm… ? | Joel |
| | |
| | |
| | |
| What was it that promted the shift from gag-a-day to long-form? | Matt |
| | |
| Have you learned anything from your work on Disney Infinity that has trickled into your personal work? | Matt |
| | |
| Creator Question: (This question comes from a fellow web comic artist.) | |
| You successfully changed Chim Chum from a single gag-a-day strip into a long form comic. But after the change, you have been updating less and less. Is there a "Creator" reason behind this or is it just plain "Real Life" getting in the way again? | Bill Murphy of www.casuallyemployed.com |