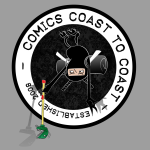 Lissy Marlin and Barbara Perez joins Brian Dunaway, Joel Duggan and Matthew Ducharme to talk about their book En Voyage: An Illustrated Journey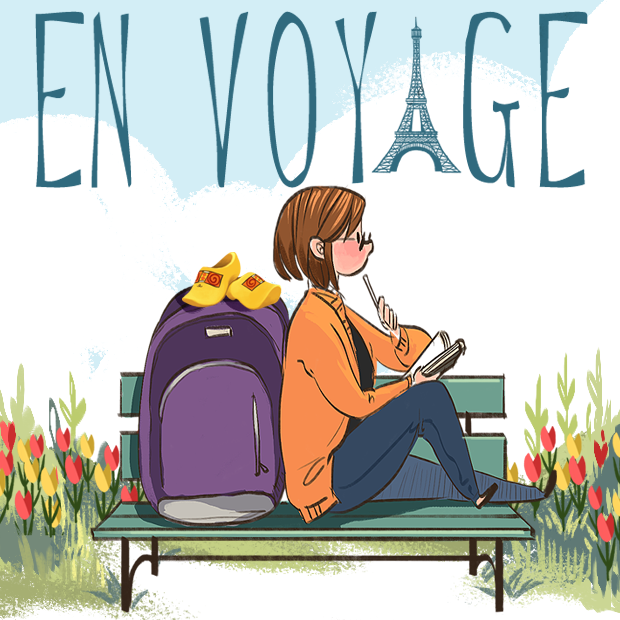 About the book:
En Voyage: An Illustrated Journey
https://www.indiegogo.com/projects/en-voyage-an-illustrated-journey/x/1185567
Last year, Lissy went to 4 different countries between May and June. Now, we've put together an AMAZING collection of art inspired by these places. Along with this, there's also stories and commentary about her trip. Here's where YOU come in! You could get yourself a copy of this awesome book through this campaign.
About Artist:
https://www.lissymarlin.com
https://digital-doodle.tumblr.com
Illustrator and Aspiring Visual Development artist with a passion and love for Animation and Children's books. I was born and raised in Dominican Republic and currently living in Philadelphia studying Illustration at the University of the Arts. I love travel, Art Museums and a bit of an an Art Book Junkie!
About Editor:
https://www.mustachebabs.com/
Barbara is an MFA candidate at Manhattanville College in Purchase, NY. She's a fiction writer and she's edited for Inkwell Magazine and The Manhattanville Review. You can check her stuff here: www.mustachebabs.com
| | |
| --- | --- |
| Liz: You mention on your site but for the benefit of the listeners not familiar, what countries did you visit on your travels? | Joel |
| | |
| Lizzy: How did you enjoy your trip to Europe? I hear Daffy Duck would like a trip to Europe. Who is your favorite? Germany, Netherlands, France or Spain? Who would win in a fight…oh yeah…nevermind. | Brian |
| | |
| Lizzy/Barbara: How long have you known each other? Is this your first project together? | Brian |
| | |
| Lizzy/Barbara: Tell us about your Indie Go Go experience? Why Indie Go Go and not KickStarter or some other service? | Brian |
| | |
| LIzzy: I notice you answered a question from a fellow artist recently on you blog concerning photorealism. Do you get questions from other artists regularly? | Brian |
| | |
| Barbara: Tell us about your writing? Train Set. I saw your teenie tiny video on MustacheBabs. Embolden yourself! | Brian |
| | |
| Lizzy/Barbara: Do you guys have a project coming up that will involve Barbara's writing and Lizzy's artwork? | Brian |
| | |
| Lizzy: You work both in traditional medium such as gouache & watercolor and digital software such as photoshop & illustrator. Do you find yourself doing one more than the other? Do you have a medium you miss and want to revist in a future project? | Brian |
| | |
| Barbara: we don't often have editors on the show. What duties have you taken on surrounding En Voyage? | Joel |
| | |
| Liz: Is the illustration work in En Voyage mostly digital? Or do you have a mix of digital and traditional pieces? | Joel |
| | |
| Liz: I found your work through the @sketch_dailies Twitter feed. Have you enjoyed participating in the challenge? What do you find is your top takeaway from the feed? | Joel |
| | |
| How long do you devote to your @sketch _dailies pieces? Recently a friend brought it up that many pieces on the feed aren't "sketches" at all. | Joel |
| | |
| We've got a giveaway for a free copy of the book over on Tumblr, you can participate by reblogging this post: https://gobytheshadow.tumblr.com/post/89926187502/gobytheshadow-its-giveaway-time-is-the-prize | |
| | |
| Robin Hood | |
| https://digital-doodle.tumblr.com/image/75973675336 | |
| | |