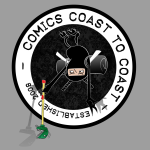 Lora Innes joins Brian Dunaway, Joel Duggan and Matthew Ducharme to talk about her comic The Dreamer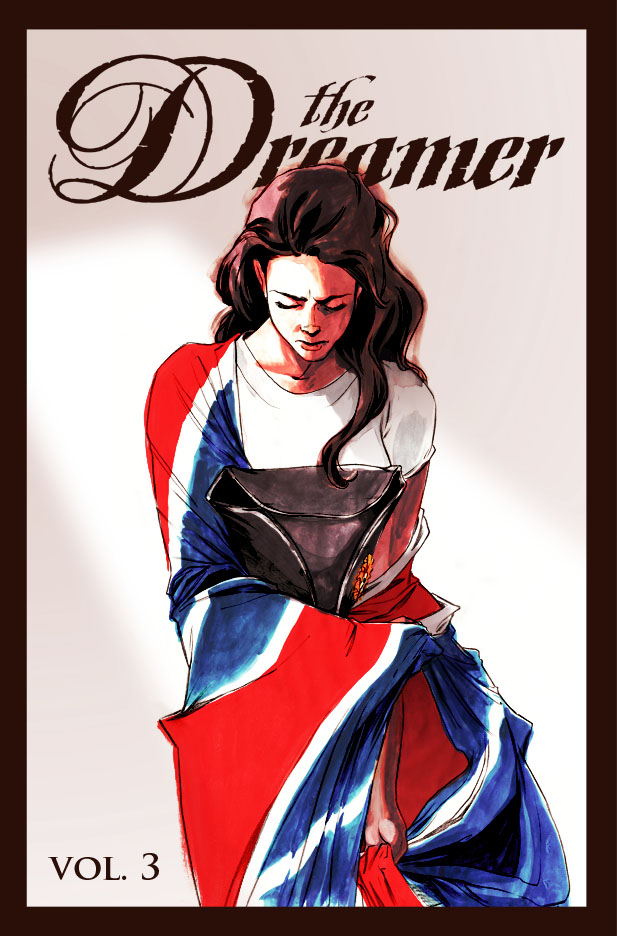 The Dreamer
https://www.thedreamercomic.com
About Artist:
https://www.thedreamercomic.com/about.html
Lora Innes graduated Suma Cum Laude in 2002 from the Columbus College of Art and Design with a Bachelors in Fine Art. She worked for several years at the Artifact Group, doing illustration for clients such as Fisher Price, Mattel, McGraw Hill, Nickelodeon, Scholastic and Simon & Schuster. Now she writes and draws The Dreamer and wouldn't trade it for the world.
About The Comic
https://www.thedreamercomic.com/about.html
Beatrice "Bea" Whaley seems to have it all; the seventeen year old high school senior is beautiful, wealthy and the star performer of the drama club. And with her uncle's connections to Broadway theater, the future looks bright ahead of her. Little does she know that her future might actually be brighter behind her…
Bea begins having vivid dreams about a brave and handsome soldier named Alan Warren–a member of an elite group known as Knowlton's Rangers that served during the Revolutionary War. Prone to keeping her head in the clouds, Bea welcomes her nightly adventures in 1776; filled with danger and romance they give her much to muse about the next day. But it is not long before Beatrice questions whether her dreams are simply dreams or something more. Each night they pick up exactly where the last one ended. And the senses–the smell of musket shots and cannons, the screams of soldiers in agony, and that kiss–are all far more real than any dream she can remember.
Show Notes:
| | |
| --- | --- |
| Podcast | |
| https://paperwingspodcast.com/ | |
| | |
| Art | |
| You have an obvious comfort with the figure and expression. Can you tell us a bit about your artistic background? | Joel |
| | |
| There is an incredible amount of detail in The Dreamer, specifically the costumes, is your computer bursting at the seams with reference photos? | Joel |
| | |
| How concerned were you with historical accuracy? | Matt |
| | |
| Each Issue of The Dreamer seems to have it's own personality. Each issue seems impacted/inlficted by your artist growth. | Brian |
| | |
| Writing | |
| Just like your artwork it seems like each issues has it's own tone in your writing. I love that I can see your life in these books. | Brian |
| | |
| With such a large body of work can you recall a time when you ever said…"that's it. I'm done." | Brian |
| | |
| Such a weighty subject. Do you ever get crap from historians? Praise? Are you in the local school library. | Brian |
| | |
| Blog/Life: | |
| You recently took a sabbatical from The Dreamer. Life just gets in the way some times. What were your fears coming up to that decision? | Joel |
| | |
| What was the reaction of your readers? Did it surprise you? | Joel |
| | |
| I just want to take a moment to thank Lora for introducing me to J David Petruzzi via Twitter | Matt |
| | |
| Google+ Webcomic Community | |
| Bob Henninger asks: | |
| One thing I always have enjoyed on Comics C2C is when you managed to ask about their techniques, hardware, software, tools, etc. Perhaps you could squeeze that in? | |
| | |
| Love On 46 | |
| | |
| Comics Creators For Freedom | |
| https://comiccreatorsforfreedom.com/ | |