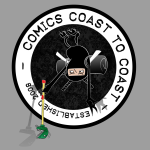 Toby Allen joins Brian Dunaway and Joel Duggan to talk about his current project Land of NOW and more

About the work:
Clients:
Bear Hug Games, HeathPack Games, The Creativity Hub, Catloaf Games, Faceted Press, Mindclash Games, Czech Games.
Passion for character design.
Where to find: Social media links, etc.
https://www.zestydoesthings.com
https://twitter.com/ZestyDoesThings
https://www.instagram.com/zestydoesthings/
https://www.twitch.tv/zestydoesthings
https://www.behance.net/zestydoesthings
https://www.facebook.com/zestydoesthings
Questions & Talking Points: (add your stuff here)
A quick breakdown of the interview: 15 min guest intro. 15 min guest project. 15 min topic discussion. (Related to guest if possible.)
Current Project
Land of NOW — on Kickstarter
https://www.kickstarter.com/projects/katiemullaly/land-of-now-a-childrens-guide-for-how-to-be-in-the
Living in the now. How has this journey changed you? Or is this a case of do as I say and not as I do? The struggle is real!
At this moment you are 90%+ funded with 7 days left to go. Are you still living in the now?
I love the idea of campaigning for Land of NOW as not only a product for the enduser but as a book to donate to schools or libraries. Brilliant. Was that a success approach for the pledges so far? Or is that yet to be revealed?
How is the Library presence in the UK?
How did you and Katie Mullaly meet? What is the process for your collaborations? She is in Utah. You are in the UK! is that a problem?
Can i start at Land of NOW or do I need the other Land of.. books to get the complete picture?
Toby
Can you tell us a little bit about yourself and what you do?
How do you keep it fresh? What's the process? Or is it just a natural talent?
Did you go to school for art / illustration?
Publishing, games, children's books oh my…are there any markets you haven't tapped that give you a thrill? Maybe some VR?
Tell us about Creature Feature on Instagram?
Can you tell us about Real Monsters and it's inspiration. What are you hoping the result will be?
Process
Do you work mostly digital? Traditionally?
How do you approach choosing colors for your work? They're really unique.
What are the essential elements to your character design?
How important are the "little things" to your process?
Comment not question: Work strikes me as having complex shape design/language but quite simple on the detail side of things.
Games
Can you tell us about Alice Legends? I love Alice!
Did I foolishly purchase Kindle editions of Oz series and Alice on Amazon for .99 cents when it's free on Gutenberg?
How is the Twitch life treating you? What is your Twitch channel and when can we watch?
The LAST Question… Ever… Like, EVER-ever. (Pay It Forward)
Can you share an artist you are a fan of for our listeners to follow?
Where can we find their work online?
Gustavo Costa
https://www.behance.net/gustavocosta