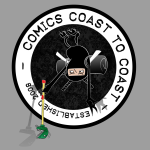 Gibson Twist joins Brian Dunaway and Matthew Ducharme to talk about his webcomic Pictures Of You and more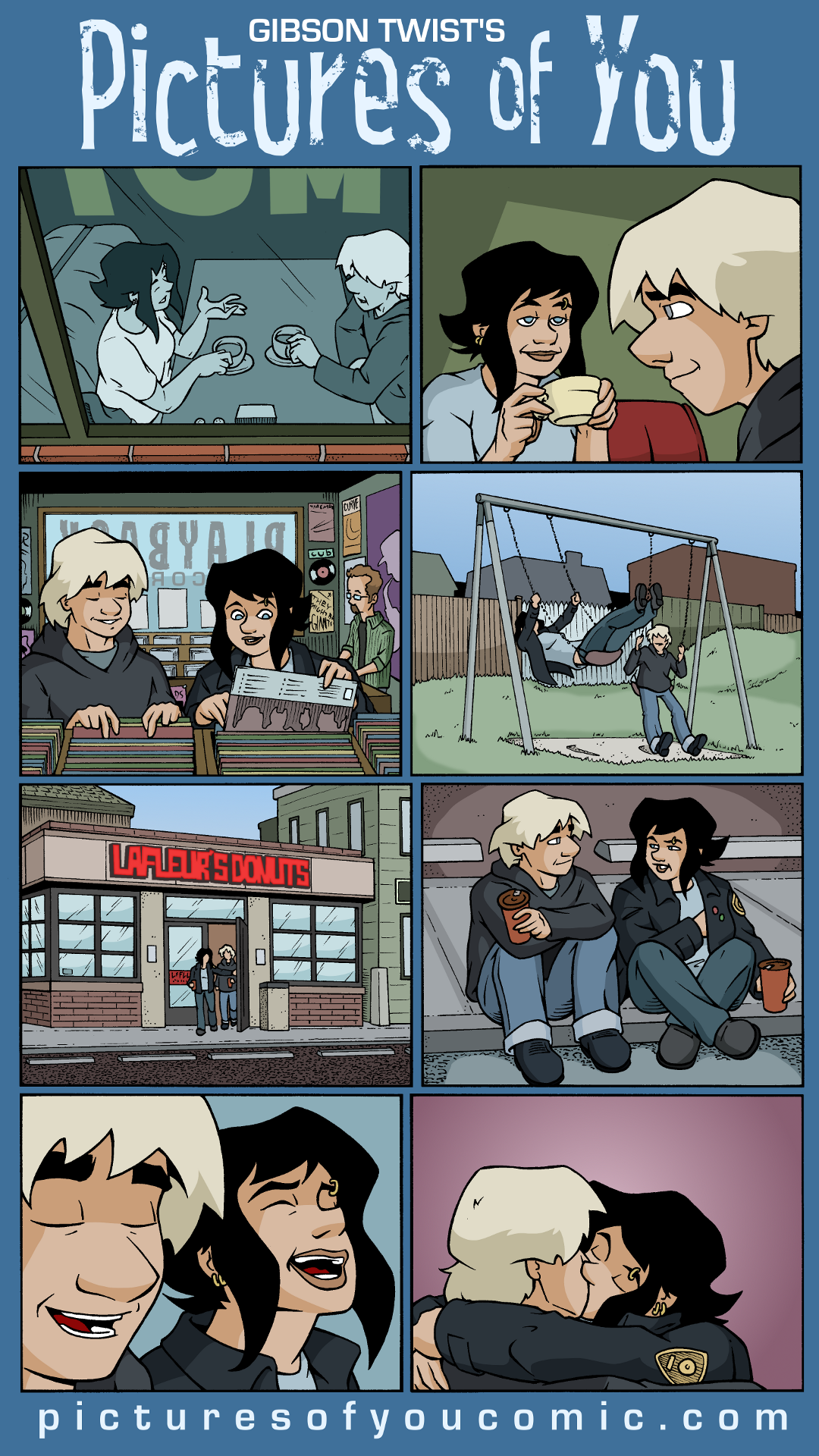 About the artist:
At the age of 16, Gibson produced his first small press comics wih a group of friends who taught him how litle he knew about wriing and art. He continued to wrne and draw poorlu·conceived works until age 19 when he traded comics for alcohol and glaucoma medication, and began wriing poorlu·conceived prose. During the next decade he worked sporadically as a freelance wrner while penning his first novel, Still ltte, as well as a dozen drafts of the novel Our Time in fden and a number of short stories.

Gibson has held a variety of jobs, including but not limied to disc jockey, magazine edior, actor, bouncer, p?za cook, records clerk, convenience store slacke? warehouse monkey, washer of dishes and most notably, guy at record store who bosses people around. He is wildly inspired by music and prefers the intimacy of a small club.

……

Though he is a proud Canadian, Gibson is currently living in Stlouis, MD wih his wtte who, all shiting around aside, is his f avourne person in the world and makes him happier than a total bastard like him has a right to be. They were married in a comic book shop and they both think that was pretty cool.
https://picturesofyou.smackjeeves.com/author/
About the work:
Pictures of you, an epic story of the life-cycle of a close circle of friends, the good times and the bad. Inspired by real people and real events, enough has been changed to call this a fiction. It is both comedy and tragedy and deals with very real, very hard issues among the inimitable rush of finding the best friends in your life, and then watching them all slip away.
Pictures of You
Sex, drugs, rock n roll, and the best friends you'll ever lose. You'll forget you're reading comics.
https://picturesofyou.smackjeeves.com/
Where to find: Social media links, etc.
https://picturesofyou.smackjeeves.com/
https://twitter.com/GibsonTwist
https://www.patreon.com/PicturesofYou
TwistGibson
https://www.facebook.com/PicturesofYouComic
Questions & Talking Points: (add your stuff here)
A quick breakdown of the interview: 15 min guest intro. 15 min guest project. 15 min topic discussion. (Related to guest if possible.)
Welcome to the show Gibson. Would you please tell us a little bit about yourself and what you do?
Tell us more about Pictures of You. When did it start and will it ever end?! Do you have a gameplan!
Over 10 years of Pictures of You. If you had to boil it down to just a handful of things you have learned over that time. What are they?
Have you ever lost a friend because of the comic? How about rekindling a friendship?
Let's talk about Ben Steeves and another one of your comics: Our Time in Eden
https://ourtimeineden.smackjeeves.com
We hear you have a studio with your spouse Rori. You call it Giant Kitten Head. Tell us more!
https://giantkittenhead.com
You were married in a comic book shop. Well….I have to hear about that! Who was the ring bearer? Thanos?
I see you are currently taking commissions. I also see you offer NSFW requests…soooo…drawn anything you wish you could unsee?
Last year you had a successful Pictures of You Book 5, Bye Bye Baby fund on indiegogo. How was that experience and when can we expect to see book 6?
What tools do you use to create your comic? Tablet & PC? Mac? iPad?
Do you have a weekly ritual and schedule for creating the comic? A lot of artists need structure. Some fly by the seat of their pants. What's your process?
Mentioned on the show
Maritza Campos, on Twitter @ https://twitter.com/maritzac and her comics are College Roomies From Hell https://crfh.net/ and Power Nap with artist Bachan https://www.powernapcomic.com/
August and Cory Brown, on Twitter @ https://twitter.com/skullamity & https://twitter.com/broliloquy and their comic is The End https://endcomic.com
Tony Breed, on Twitter @ https://twitter.com/tonybreed and his comic is Muddlers Beat https://muddlersbeat.com/
Der-shing Helmer, on Twitter @ https://twitter.com/shingworks and her major comics are The Meek https://www.meekcomic.com/ and Mare Internum https://www.marecomic.com/ and she's also wrapping up a successful crowdfund to print a mixed-race creator comics anthology, Electrum.
And of course there's Rori, on Twitter @ https://twitter.com/RoriComics and you have our shared website, but you may not know about her old comic Tiny Pink Robots