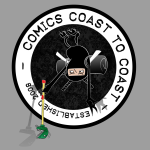 Matt Rhodes joins Brian Dunaway, Joel Duggan and Matthew Ducharme to talk about his work as concept artist and his on-going project Tellurion
This slideshow requires JavaScript.
Show Notes:
Welcome Matt. Thank you for taking the time to sit down with us. Could you tell us a little bit about yourself and your work?
Can you tell us about your Tellurion project?
Please share with us about the ILM Project on ArtStation
Do you have any theories on Storytelling through design?
Any advice for aspiring concept designers? Was your career path a direct one? Was it always your intention to be a concept designer?
Your job at BioWare. What are your duties and what projects have you worked on?
Your education (School of Communication Design program at the Alberta College of Art + Design) and your recent visit and lecture
Collarborative work and how to be a conscientious designer in a team environment
How to deal with artistic burnout or artistic blocks.
Most concept and development art these days has a painterly feel. You have a lot of linework in your art. Has that been a challenge or a benefit?
Recently you posted this on Instagram…complete with example
mattrhodesartAfter some wobbly figure drawings I thought I should check in with the skeleton again.
tell us about the challenges of checking yourself. Is there a method to your madness?
You recently "dipped your toe" into streaming your art and process live on Twitch. How was that experience for you?
Joel Feel free to move around the order of the questions
Digital tools of the trade are vast/overwhelming. What are your go-to tools?