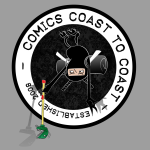 Gary LaCoste joins Brian Dunaway and Joel Duggan to discuss his Illustration work for Magazines and Books..and more!
VIDEO COMING SOON
This slideshow requires JavaScript.
Show Notes:
About the artist:
https://www.garylacoste.com/about.html
About the work:
https://www.garylacoste.com/portfolio-full/items/A_Homemade_Valentine.html
Where to find: Social media links, etc.
https://www.garylacoste.com
https://www.instagram.com/gary_lacoste_illustration/
https://www.facebook.com/Gary-LaCoste-Illustration-288828711224613/
Questions & Talking Points: (add your stuff here)
Welcome to the show Gary. Thank you for taking the time to chat with us today. Would you mind telling us a little bit about yourself and your illustration work?
Growing up I was a huge fan of magazines. I don't get out as much as I used to. How is the magazine market from your perspective?
One of my favorite magazines had to be Highlights. I remember it being a visual onslaught of my youthful mind. I especially enjoyed the puzzles. Do you get to create any of the puzzle illustrations?
How much direction or freedom are you given to create games and puzzles in your illustration work?
The most challenging?
How often do you see your own work when you visit the doctor or dentist office?
Gary can you tell us about the tools you use to create your illustrations? Software? Devices? Traditional Mediums.
Do you have a favorite medium
Do you have any tips or words of warning for aspiring illustrators who would like to get into the magazine and book illustration field?
Who's always right? The artist or the editor?
Did Magazine Illustration choose you or did you choose it?
Follow up: Any advice for cartoonists / illustrators looking to break into things like puzzle/activity books?
Do you do mostly piece work, or do your proejcts involve licensing/royalties? (Feel free to veto this if it's too personal.)