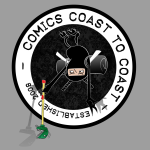 The Etherington Brothers join Brian Dunaway and Matthew Ducharme to talk about the Indie Comic scene in the UK as well as How To Think When You Draw
Listen Above or Watch Below
This slideshow requires JavaScript.
About the artist:
The Etherington Brothers are the creators of Long Gone Don, Von Doogan, Baggage, Monkey Nuts and Freaky and Fearless. They have also worked on Transformers, Star Wars, How to Train Your Dragon, Wallace & Gromit, Kung Fu Panda, Madagascar, James Bond, Monsters vs. Aliens and Angry Bird comics.
They also release tutorials on their blog.
About the work:
Comic, book & film creators. Clients include Disney, Dreamworks, Aardman, The BBC etc. Get MASSES of new art, releases and TUTORIALS every day HERE:

theetheringtonbrothers.blogspot.co.uk
Where to find: Social media links, etc.
https://theetheringtonbrothers.blogspot.com/
https://twitter.com/EtheringtonBros
https://www.instagram.com/etheringtonbrothers/
 SHOW NOTES
Welcome to the show Robin and Lorenzo. Thank you for your time and staying up late for the show. Who is the talker?
Hey [Talker], can you tell our audience a little bit about yourself and your work. NEXT
Are you literally Brothers or is this a UK thing I will never understand?
Can you tell us about the indie comic scene on your side of the pond?
We became aware of your work through a social media share of How To Think When You Draw. Can you share a little more about How To Think When You Draw?
Tree Roots really spoke to me. I have been struggling with that for a while. How do you decide what to think about to draw?
Recently you Kickstarted Monkey Nuts 2. Tell us about the project and how it went…so far.
How do you decide what subject matter your next instructional comic will cover?
Which artists would you love to create a "How to think when you draw" comic strip for you?
What is #LEARNUARY and how do I participate?
You don't often see artists drawing so many vehicles. What's the appeal for you?
Friendly Kickstarter Mentions:
Cam Kendell and Mortimer B. Radley and the Missing Monkey Skull
https://www.kickstarter.com/projects/448153098/mortimer-b-radley-and-the-missing-monkey-skull
Cedric Honstadt and Mostly Nonsense: A book of Sketchbook Silliness Cartoons
https://www.kickstarter.com/projects/cedrichohnstadt/mostly-nonsense-a-book-of-sketchbook-silliness-car?ref=discovery
The LAST Question… Ever… (Pay It Forward)
Can you share an artist you are a fan of for our listeners to follow?
Where can we find their work online?
Lee Aliasi The Black Cat
Bendis comic Writing
Mark Miller Writing.