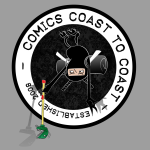 Listen above or Watch Below
If you would like: SUPPORT THE SHOW -> https://patreon.com/comicsc2c #ALittleLoving
Tony White joins Brian Dunaway, Joel Duggan and Matthew Ducharme to talk about Chapterhouse Studios  and his role as Managing Editor and more on this episode of Comics Coast to Coast!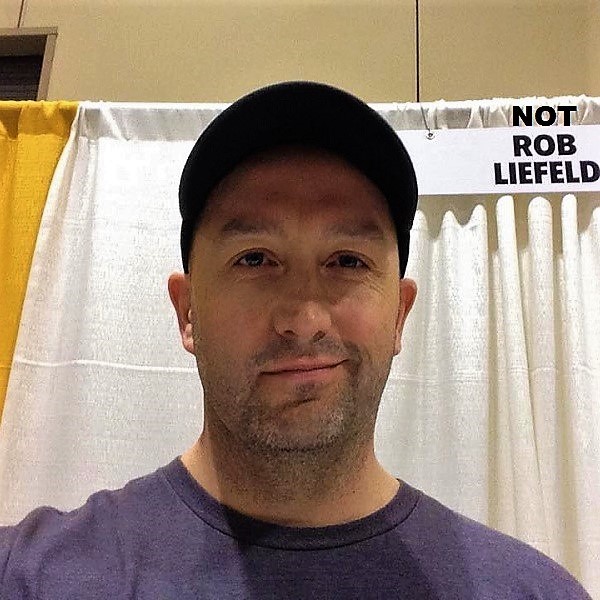 ABOUT TONY WHITE
Tony is a Dad of two lovely geek girls, the husband of the most patient woman he knows and a Halifax
based Editor for Canada's largest comic book publisher, Chapterhouse Comics. During his time with the
publisher, he has helmed some of the company's most popular titles, like Captain Canuck, All New
Classic Captain Canuck, Northguard, the Chapterhouse 2016 Summer Special & Die Kitty Die with
involvement in new, recently released titles, Freelance and Agents of PACT. His latest editorial
endeavours are in the May 2017 Free Comic Book Day issue of Captain Canuck also featuring Die Kitty
Die and anthology series, True Patriot Presents.
Currently, Tony has moved into the role of Managing Editor for Chapterhouse Comics with
responsibilities including creator owned titles like Spirit Leaves, the Fourth Planet, the Pitiful Human-
Lizard, Life Death and Sorcery, True Patriot Presents as well as Die Kitty Die. In addition to that, he is
helping to launch the paperback publishing division of the company with new authors from across
Canada. He is always eager to find new projects by talented creators wherever he goes.
In his spare time he complains about having too many pets and enjoys microblogging about craft beers.
Follow him on Twitter @CanuckTony
Follow Chapterhouse on Twitter @chapterhouseca
Where to find: Social media links, etc.
https://www.chapterhouse.ca/
https://twitter.com/CanuckTony
https://www.instagram.com/chapterhousepublishing/
https://twitter.com/chapterhouseca
https://www.facebook.com/chapterhousecomics
SHOW NOTES
Thank you for taking the time to talk with us Tony. Can you tell us a little bit about yourself and what you do.
Tell us about your exciting adventures with Canada's favorite super hero. Captain Canuck. (I prefer Guardian from Alpha Flight but I know that is Ameria Canda and not Canada Canada. Hey do you guys remember that time in 1993 where Canada was the most powerful country in the world.)
Tell us more about Chapterhouse.
We noticed on the website that Jay Baruchel joined Chapterhouse. What is his role there? and how did he get involved?
Tropic Thunder
Kevin Sandusky – Hot LZ
Con season is in full swing. Can we expect to see you at any upcoming conventions? In what capacity?
Who's the biggest pain in your side when it comes to editing. YOU DON'T HAVE TO ANSWER THAT!
Seriously though, as an editor. What things do you see that artists and writers should avoid?
What is the evolution of your relationships with the creators. Do they love you right away? (Or are you like a good pancake…I don't have a good Canadian analogy. I just know Joel is always posting pictures of pancakes.)
Are there any advantages/disadvantages to being a comic publisher in Canada vs the US?
How do you feel about Beer?
Have you seen the latest Spider-Man? Favorite movie of 2017. Go.
Chapterhouse's most viable comic character for movie franchise? In your opinion.
Where do you think the state of comics will be in 5 years time?
What's an aspect of the comics business that you'd like to see change? What are you afraid will change?