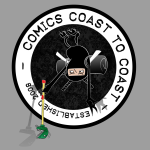 Gary Laib joins Brian Dunaway and Joel Duggan to talk about his Illustrations, Character Designs and his upcoming book Roon and The White Raven.
This slideshow requires JavaScript.
SHOW NOTES!
About the artist:
Born in the midwest (WI) moved to LA after college for pursuits not only art related (acting and what not) Didn't formally attend art school. At one point had about 5 jobs while trying to stay afloat
continued working on art after putting other interests to the side. Started writing short stories. Co founded a collective of artists and writers to try to create a comic book company. With only minor sucess, worked freelance.
Eventually luck brought me to the bay area and I began working full time in mobile gaming.
NaNoWritMo 2015 was when I started writing seriously and Roon was born.
About the work:
I am an illustrator, concept artist, and aspiring author living and working in San Francisco. I have over a decade of experience working in the professional art industry in casual games, movies, graphic novels and book illustration.
I enjoy meeting new people, making those people laugh, and learning what I can from wherever I can. Left the safety of my full-time job to pursue writing and illustrating my own novels full time. Still love meeting people, but have become an art hermit.
Where to find: Social media links, etc.
www.pathbrite.com/gary_laib
gary_laib_art.artstation.com
https://www.instagram.com/garylaibart/
https://www.facebook.com/roonseries/
Questions:
About Gary / About Gary's Work
Hey Gary! Thank you for taking the time to sit down with us today. Can you tell us a little bit about yourself.
Why professional full time artist and not coffee barrista? What inspired you? What keeps you coming back everyday?
What is your techincal process like?
Do you have a preference, digital or traditional media?
Brian Froud influences? Gnomes? Fairies. Any ancillary influences besides the great Froud?
Mike Butkus
https://www.mikebutkus.net
What is your favorite casual game right now? If you have one.
You have a range of different styles in your potfolio. EX: I first found your work through the Diablo "Barbarian Cleave" contest piece. — What's your favorite style of ilustration to work in?
https://gary_laib_art.artstation.com/projects/k4JKx
Roon (book)
Hey Gary, Tell us about Roon and The White Raven
What inspired you to tackle a project like Roon?
A lot of artists with a story to tell would attempt a comic or graphic novel. How is Roon different?
What have you learned during the process?
Tell me about The Boogaloo. Is there a greater story there?
The First Step (YouTube Series)
https://www.youtube.com/watch?v=MbA7B1cfEoY&t=1352s
Hi again Gary, Tell us about The First Step!
What prompted you to share your technique on YouTube?
You talk about telling a story while illustrating. Do you do that during the painting process or do you do it before you start? Can we expect a Final Step?
Any good resources for painting? Especially in your style…I love it…
What is your techincal process like?
Do you have a preference, digital or traditional media?
The LAST Question… Ever… (Pay It Forward)
Can you share an artist you are a fan of for our listeners to follow?
Where can we find their work online?
Grant Griffin
g_griffin.artstation.com
Tiffany Turril
https://tiffanyturrill.com
James Coffron
jrcoffroniii.deviantart.com