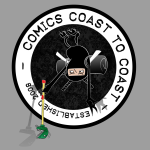 Will Terry joins Joel Duggan and Matthew Ducharme to talk about his 23 years of freelance illustrating, his part in Society Of Visual StoryTelling, Video Game Art and more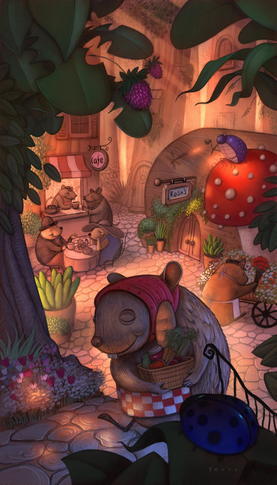 SHOW NOTES!
About the artist:
https://willterry.com/bio.php
Will Terry has been a freelance illustrator for 23 years. He was horrible at math, English, and science…luckily he found art.
About the work:
https://willterry.com
Random House, Scholastic, Penguin
Where to find: Social media links, etc.
https://willterry.com/
https://twitter.com/willterry333
https://www.instagram.com/willterryart/
https://willterryart.tumblr.com
https://www.facebook.com/Will-Terry-Illustration-212265482980/
Questions and Comments: (add your stuff here)
A quick breakdown of the interview: 15 min guest intro. 15 min guest project. 15 min topic discussion. (Related to guest if possible.)
Anchor Question (Context -> Motivation -> Experience -> Advice)
Segue or Breather Question
Don't just ask the question. Listen and follow up if needed.
Illustrating
Hey Wil! Can you tell us a little bit more about your fantastic Illustration work?
Super Stick indie xbox game
Failing Forward, John C Maxwell
What motivated you to head into a career of illustration?
How has the path of career illustrated changed your life?
If you could go back in time and tell young Will anything about Illustrating what would that be?
Did you have an art mentor who was essential to your growth? If so can you tell us about your experiences?
What have been some non art related influences on your work?
Limbo – Indie Game
How would you say your attitude to creating artwork has changed over the years? or has it?
Society Of Visual StoryTelling
https://svslearn.com
Tell us about Society of Visual Storytelling
What is your role at SVS
Jake Parker CC2C episode number + link
What is the most frequent question you get from young artists looking to make a career out of being an illustrator, concept artist or comic book artist?
Neil Gaiman Commencement Speach – Make Great Art (Stanford? Harvard?)
What is the advice you give to up and coming artists that they never want to hear?
How exactly did SVS come to be?
PASS THE MIC
This is the part where we ask you if you would like to recommend a fellow comic creator.
Jed Henry
Ukiyo-e Heroes
https://jedhenry.tumblr.com
https://ukiyoeheroes.com
Lou French
Rock Fireplaces
https://lewfrenchstone.com
Matthew Inman
https://theoatmeal.com
Kazu Kibuishi
Amulet, Flight
https://www.scholastic.ca/titles/amulet/author/index.htm
William Joyce
https://moonbotstudios.com
Thank you and where can people find you on the internet?
Where can people find you on the internet? Social Media and Such