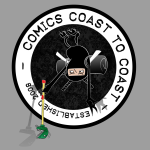 Edwardian Taylor joins Brian Dunaway, Joel Duggan and Matthew Ducharme to talk about his Freelance and Visual Developement in the happy state of Texas
This slideshow requires JavaScript.
About the artist:
https://edwardiantaylor.com/about-edward/
Edwardian's early work experiences have mainly been in commercial work and a storyboard and concept artist. He's been fortunate to have worked with clients such as Zynga, Mary Kay, 1800PetMeds, Smoothie King, Wendy's, Leapfrog, Hasbro, Exxon Mobile, Chase Bank, and National Geographic.
Some of Edwardian's visual development/ character design clients include: NBC Universal, Disney, Nickelodeon, Sesame Studios, Reelfx, Out of Order Studios, Spin Master, and Dreamworks TV.
Edwardian is also a children's illustrator, who is represented by The Bright Group International/ The Bright Group USA. His first book "RACE!" written by Sue Douglass Fliess, premieres in Spring of 2017. Currently he is working on his second book "It's Not Jack and the Beanstalk" written by Josh Funk, premieres Fall of 2017.
About the work:
https://edwardiantaylor.com
Where to find: Social media links, etc.
https://twitter.com/edwardiantaylor
https://www.instagram.com/edwardiantaylor/
https://edwardiantaylor.tumblr.com
https://www.facebook.com/EdwardTaylor
Questions and Comments: (add your stuff here)
A quick breakdown of the interview: 15 min guest intro. 15 min guest project. 15 min topic discussion. (Related to guest if possible.)
General
Greeting Edwardian! Can you tell us a little bit about yourself and your Full Of Character vol. 1 art book?
What was the inspiration for Full Of Character Vol.1?
Was this your first book?
What advice would you give to other artists thinking of pursuing an Art Book?
What are the "Animal Alphabet" and "Animal Alphabet Fairy Tale Edition" projects?
Those shape of the week drawings are a lot of fun. Is that an ongoing thing our listeners can participate in?
Work
Is your process mostly digital these days?
How do you mix it up to keep things fresh?
Your designs have a disctinctive sharp/angular look. Is that inspired by anything?
Have you ever considered doing any video tutorials?
How long did it take you to form your distinctive style? Was it a concious choice, or is that simply how you tend to draw?
Books
In Full of Character Volume 1 you have "pieces inspired by some of Edwardian's favorite tv shows, movies, and fictional stories." how did you handle the copyright connundrum many artists face when publishing fan art along with their own original pieces.
Do you plan to keep putting out books? Can we expect a volume 3?
https://edwardiantaylor.storenvy.com/collections/1237854-books/products/15318597-full-of-character-vol-1-sketches-and-illustrations-of-edwardian-taylor
https://edwardiantaylor.storenvy.com/collections/1237854-books/products/18556792-full-of-character-vol-2-sketches-and-illustrations-of-edwardian-taylor
The LAST Question… Ever… (Pay It Forward)
Can you share an artist you are a fan of for our listeners to follow?
Where can we find their work online?
Annette Marnat (Moana + Children's book illustration)
https://annettemarnat.blogspot.ca