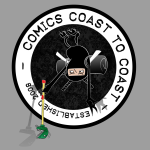 Josh Vann joins Brian Dunaway and Matthew Ducharme to talk about his collaborative graphic novel The Spider King…and more
This slideshow requires JavaScript.
About the artist:
https://joshvann.com/about
About the work:
The Spider King
https://www.dropbox.com/s/71jlxdu9nd7wb54/The_Spider_King_KS.pdf?dl=0
https://thespiderking-comic.com
Where to find: Social media links, etc.
https://joshvann.com
@joshoftheday
@joshoftheday
(main site is tumblr)
https://www.facebook.com/TheSpiderKingcomic/
SHOW NOTES:
The Spider King
Hey Josh! Can you tell us a little bit about yourself and the crowdfunded graphic novel collaboration; The Spider King?
What inspired you and Simone D'Armini to create The Spider King ?
Volume One is out. Was it all you had hoped for? Are you already planning Volume Two and when can we expect it?
As a teacher! What is step one for creating a graphic novel?
Is The Spider King your ultimate project, or do you see it as a gateway to other bigger, better future projects
THE PROCESS (WRITING)
The Spider King story is unique as well as fun but the characters seal the deal. Do you have a philosophy on how to create memorable characters?
Why did you decide on this particular cast of characters? Some are twists on classic archetypes and others…well are not…
Did anybody not make the cut? Did any of the existing character's have major rewrites?
Creating characters. Where should I start?
Sorry, but I love to ask this question when I see fictional languages: Is the alien writing/language actually deciferable?
COLLABORATING (ARTISTS/LETTERS)
Some people are better at collaborating than others. You seem like a pro. Can you tell us about any other past/current/future collaborations?
What drove you to collaborate on The Spider King instead of just doing it yourself.
How do you maintain a good relation and workflow when working with others?
Can you give aspriring creators any advice on finding creative partners and any pitfall they may want to avoid?
What are some unexpected things that occurred as a result of working with another creative?
MARKETING (KICKSTARTER/SOCIAL MEDIA/CONVENTIONS)
If we haven't already said it "Congratulations on a successful Kickstarter Campaign." But it looks like that may have been the easy part.
How did you attack the marketing for The Spider King on social media and conventions?
You went to several conventions this past year including NY Comic Con. How was your visit to The Big Apple?
Any tips for artists who might be considering a Kickstarter campaign?
I missed being a KickStarter backer. Can I still get a digital or hard copy of The Spider King?
PASS THE MIC
This is the part where we ask you if you would like to recommend a fellow comic creator.
https://simonedarmini.tumblr.com
Can you share an artist you are a fan of for our listeners to follow? Thomas Perkins
Where can we find their work online? https://www.thomasperkinsart.com/
https://www.instagram.com/tnperkins4/
Creator Time:
Thank you so much for being on the show GUEST… Where can our listeners:
See your work online?
Support your PROJECT / purchase your PROJECT? https://thespiderking.bigcartel.com/
What's the best way people can follow you online? (Twitter, Facebook, etc.)
Facebook – https://www.facebook.com/TheSpiderKingcomic/