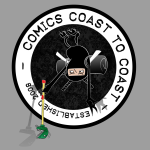 Jean-Baptiste Monge joins Brian Dunaway and Joel Duggan to talk about his book Celtic Faeries, Character Design, Animation and so much more!
This slideshow requires JavaScript.
About Artist:
https://www.jbmonge.com/
French Illustrator, author, painter since 1994, creating his own illustrating stories in books, Jean-Baptiste Monge, who lives now in Montréal Canada, is nowadays Character Designer and Visual Development Artist for CG animations and movies.
I write on legends and about faery from authors of the 19th century
Notable clients:
Montreal studios/industry, Sony Pictures Animation, Digital Domain and Blizzard Entertainment (Diablo Art Books)
About the work:
January 1, 2015
Main Character Designer and Visual Dev at Cinesite Montreal on a CG Animation movie
Under the direction of John Williams (Shrek) and Howard E. Baker
Sept 2013 / Dec2014
Main Character Designer on Troll : the Tale of a Tail
Production Sagatoon Quebec (c) 2014
2015 / 2016 January
Jan 2016 – "L'atelier Animation" in Montreal
My most recent work is for "L'atelier Animation" in montreal that finished this january. i did character design and color keys and also consulting for the art director.
Social media
https://twitter.com/jbmonge
https://www.instagram.com/jbmongestudio/
https://jbmongestudio.tumblr.com
https://www.facebook.com/jeanbaptiste.monge
https://www.youtube.com/user/JBaptisteMonge/videos
https://patreon.com/jbmonge
note: you can add my patreon page with this link: www.patreon.com/jbmonge
Video Games: Blizzard Entertainment, Spiders
New Projects – Kickstarter – Celtic Faeries: Deluxe Edition
https://www.kickstarter.com/projects/1355760824/celtic-faeries-deluxe-edition-book-by-jean-baptist
CONGRATULATIONS! – Celtic Faeries FUNDED in the first week and hit $60K earlier today!
Show Notes:
Celtic Faeries Kickstarter
Why did you decide to do a Kickstarter for Celtic Faeries?
What have been some of the big challenges in making the Celtic Faeries book?
What's a project or challenge you've been dying to take on?
Can you tell us a bit about (publishing company)? Why did you start it?
Would you share with us how Iain mccaig and Guillermo del Toro contributed to the book?
Game Art
You have worked for Blizzard as well as Spiders. How different is the gaming market from your other endeavours?
Work
I'm guessing that one of your influences is arthur rackham. True or false? Also, Brian Froud.
Alan Lee
Brian Froud
Arthur Rackham
What was it that made you decide to make a career out of your art, and how did it come to pass?
I have heard your current work space in Canada is pretty small. Any plans to expand? Are you a giant?
Tell us about your cats: Minus and Banana. Are they artistic as well? or just greedy little time bandits like my cats?
The LAST Question… Ever… (Pay It Forward)
Can you share an artist you are a fan of for our listeners to follow?
Where can we find their work online?
Robb Mommaerts
robbvision.com
Denis Zilber
https://www.deniszilber.com