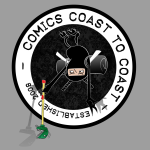 Jean-Baptiste Monge sits down with Joel Duggan to talk about his work as an illustrator, painter and character designer. Also, a discussion about the recent Halifax Spring Geequinox 2016 which both attended.
This slideshow requires JavaScript.
About Artist:
https://www.jbmonge.com/
French Illustrator, author, painter since 1994, creating his own illustrating stories in books, Jean-Baptiste Monge, who lives now in Montréal Canada, is nowadays Character Designer and Visual Development Artist for CG animations and movies.
note: i write on legends and about faery from authors of the 19th century
Notable clients:
Sony Pictures Animation, Digital Domain and Blizzard Entertainment (Diablo Art Books)
note: walt disney imagineering is just one tiny contrat, not really relevant of my work. after sony pict. i worked mainly with montreal studios.
(Walt Disney Imagineering)
About the work:
January 1, 2015
Main Character Designer and Visual Dev at Cinesite Montreal on a CG Animation movie
Under the direction of John Williams (Shrek) and Howard E. Baker
Sept 2013 / Dec2014
Main Character Designer on Troll : the Tale of a Tail
Production Sagatoon Quebec (c) 2014
note: my most recent work is for "L'atelier Animation" in montreal that finished this january. i did character design and color keys and also consulting for the art director.
Social media
https://twitter.com/jbmonge
https://www.instagram.com/jbmongestudio/
https://jbmongestudio.tumblr.com
https://www.facebook.com/jeanbaptiste.monge
https://www.youtube.com/user/JBaptisteMonge/videos
https://patreon.com/jbmonge