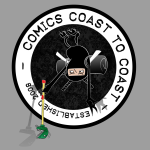 Brett Bean joins Brian, Joel and Matt to talk about Drawn To It Studios, his freelance and concept work, and his new project with Marvel comics. He also serenades in dub step.
This slideshow requires JavaScript.
About the Comic:
https://2dbean.storenvy.com/collections/21316-books
Character design and concept art books
Spaced Out graphic novel
Rocket and Groot Marvel issue with Skottie Young
The Shroomers IP and maquette statue :preorders soon: https://shop.mold3d.com/shroomers
About Artist:
https://www.drawntoitstudios.com
Brett Bean, a full time freelance visual development artist and conceptual designer for projects and companies, big and small. Drawn To It Studios' specialty is Original IP creation and as an outsource house. We have contributed to Film, TV, games (digital and analog), pitches, manuals, and books. Our Client list Includes but not limited to: Disney TV, Nickelodeon, Henson's Creature Shop, Penguin Books, Scholastic, Nerd Corps, Riot Games, Wizards of the Coast, Bento Box, Shadow Machine, The Hub, Marvel, Hasbro and more.
Show Notes:
I've heard you mention before that there are 10 things you try to do every day. Sort of a life list. Can you explain?
What did you struggle with when you first started out in your career?
What's your approach to the monster task of keeping up on social media?
Can you say yet what you're working on for Marvel?
You've taught character design via Gnoman and CGMA. Any news on the pending Oatley Academy course?
What's on your art/career bucket list?
On your YouTube channel you have some videos where you do some Q&A. I really enjoyed your discussion on the value of Humor & Art as a career vs something that has a more tangeable outcome like a doctor or veternarian. Do you mind rehashing some of that discussion here with us artist types? Also, can you do your YouTube Outro Skat for us!
Limited Edition Maquette!
https://2dbean.tumblr.com/post/133093466592/oh-yeah-thats-right-come-witness-the
There's a lot of animation sensibility to your work. Any animation background?
With such a polished style, I have to assume you're largely digital. How much of your process is traditional?
Your color palette is very wide, with some unusual color choices. How do you go about choosing colors for your illustrations?
Drawn To It Studios
What were some of the greater challenges in establishing Drawn To It Studios?
Your clients include Disney XD, Dreamworks and Riot Games. Any fun projects come to mind that you can talk about?
What was it like to work with the Jim Henson Creature Shop? Did you get to see your creations in Muppet-flesh?
Book 5 of Beast of Olympus just came out. What can you tell us about the Scholastic series?
Having designed so many characters for so many different clients, how do you avoid repetitive looking designs?
Random Stuff
Tom Waits Makes a List of His Top 20 Favorite Albums of All Time
https://www.openculture.com/2016/04/tom-waits-makes-a-list-of-his-top-20-favorite-albums-of-all-time.html
Oh my! How goes the Lykoi process? You got approved…what does that even mean!
https://lykoikitten.com/
Sound the alarms! Are we seeing a crackdown on artists selling unlicensed copyrighted material at cons this year? Tell us how it went down at Wondercon?
Happy Birthday!
David Reddick
(Rhetorical) WHEN DO YOU SLEEP!?!?!
The LAST Question… Ever… (Pay It Forward)
Can you share an artist you are a fan of for our listeners to follow? All time: If theuy dont;'t ahve to be alive: Heinrich Kley . If alive I adore Juanjo Guarnido who does Blacksad.
https://www.google.com/search?q=heinrich+kley&espv=2&source=lnms&tbm=isch&sa=X&ved=0ahUKEwjRkNSvrI_MAhWSsh4KHV7xDlIQ_AUIBygB&biw=1920&bih=979
Where can we find their work online? Darkhorse produces the english translated version tof his work.