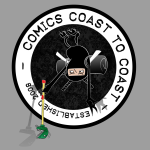 Brad Guigar joins Brian Dunaway and Joel Duggan to talk about his webcomic Evil Inc., Patreon NSFW Comics and Webcomics.Com. It's Spectacular!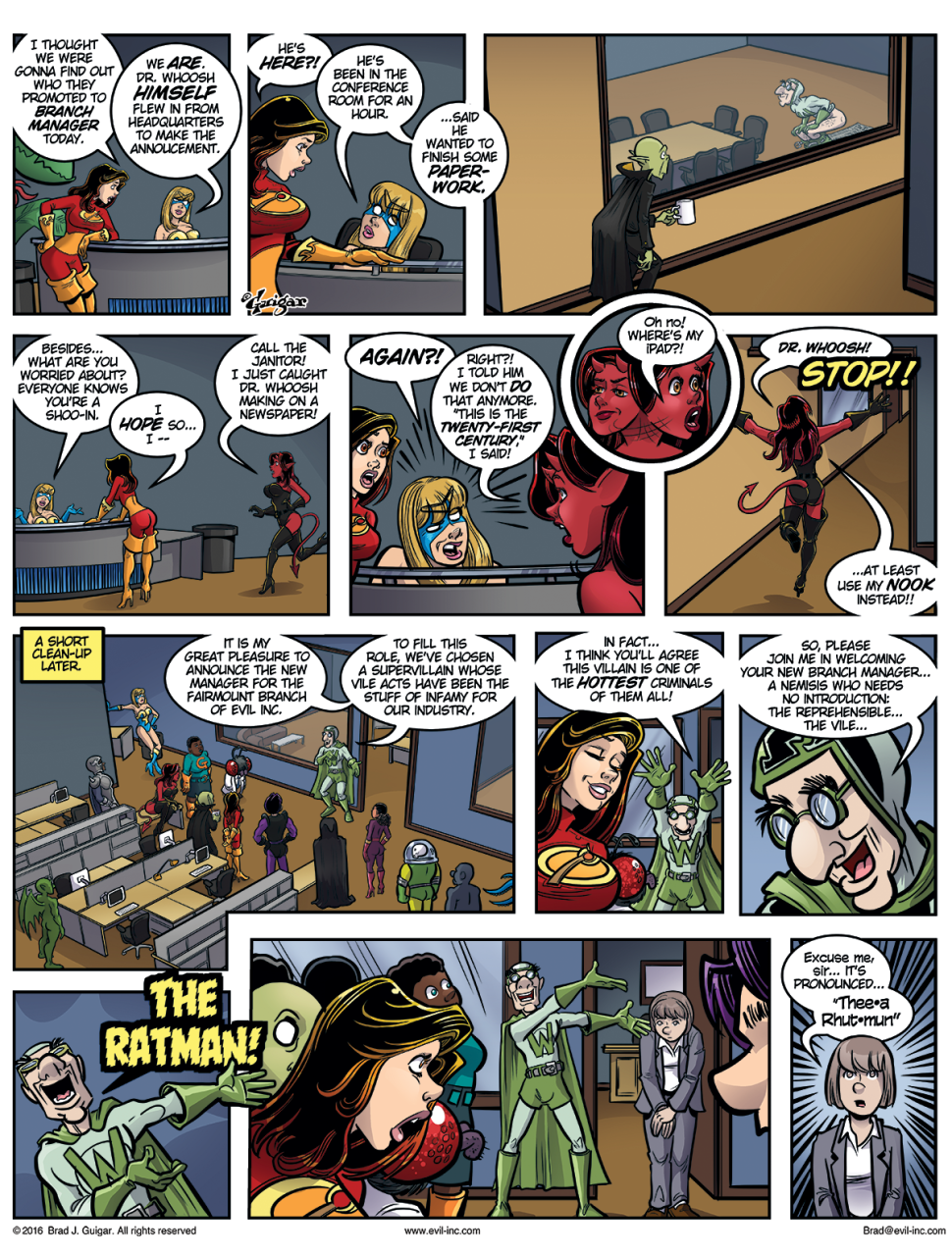 About the Comic:
Evil Inc.
https://evil-inc.com
Evil Inc. is about an international corporation run by super-villains. Rebooted in January, the story now takes place at the Fairmount branch of the Evil Inc corporation. The mostly senile CEO, Dr. Whoosh, has mistakenly hired a civilian, Thea Rhutman, to be the branch manager. Evil Inc is no longer a comic strip, rather, it's a graphic novel updated in two partial-page installments a week. All of the characters who carried over from the original Evil Inc comic strip start from the beginning, with no pre-existing relationships or ties.
Other comics
Brad's other comics include: Courting Disaster (https://www.Courting-Disaster.com) — a comic originally produced to accompany a newspaper sex-advice column. Courting Disaster lives on in a NSFW version for Guigar's Patreon backers; Phables (www.phables.com) — a weekly journal-style comic about everyday life in Philadelphia (nominated for the Eisner Award); Arch Bros (www.Arch-Bros.com) — A comic strip about two gradeschool-aged brothers… a superhero and a supervillain; Guigar.com (www.Guigar.com) — Single-panel cartoons in the tradition of The Far Side; and Tales from the Con (https://www.emeraldcitycomicon.com/Media/Tales-From-The-Con/#) — a weekly comic Guigar writes about comic conventions for Emerlad City Comic Con.
Books
https://webcomics.com/store/products/category/the-webcomics-handbook/
Guigar wrote "The Everything Cartooning Book" in 2004, co-wrote "How To Make Webcomics" in 2008, and wrote "The Webcomics Handbook" in 2014.
Brad Guigar launched Webcomics.com as a subscription site in 2010, and ever since, he has been posting five times a week with tutorials, information, news and advice for cartoonists who use the Web to publish their work.
Surviving Creativity
Scott Kurtz and Brad Guigar — two of the original members of the "Webcomics Weekly" podcast — are joined by Toonhound Studios business manager Cory Casoni to talk about life as creative professionals.
About Artist:
Webcomics pioneer Brad Guigar has been doing a daily comic strip since February 2000. Tens of thousands read Evil Inc every day on the Web and in newspapers. He has published over a dozen printed collections of his work, and he has been nominated for an Eisner award — the top honor in the comics industry. Guigar is the author of "The Everything Cartooning Book." He co-wrote the seminal "How To Make Webcomics Book," and he wrote its sequel, "The Webcomics Handbook." His podcasts include Surviving Creativity, Webcomics Weekly, Webcomics Confidential and Hey Comics — Kids! (a podcast he records with his two boys on their drive to school). Guigar is an adjunct professor at Hussian School of Art, teaching Arts Entrepreneurship and Sequential Art.
Show Notes
For those new to your work, how long have you been working in webcomics?
Hey! You rebooted Evil Inc in January after 10 years of Evil…how much of a reboot was this? Did you get any guff?
How has Patreon changed your approach to comics?
You recently broke through a plateau on Patreon by offering NSFW comics. "Patreon was a way, after fifteen years, for my readers to tell me me what they really wanted me to be doing." was a quote from a recent Surviving Creativity episode.
Did that bother you at all?
Is making NSFW comics a natural transition for you?
How are you drawing Evil Inc these days?
Podcasting
How did Surviving Creativity come about?