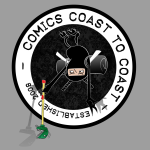 This slideshow requires JavaScript.
Brittany Myers joins Joel Duggan and Matthew Ducharme to talk about Her Character Design & Disney Internship 
About the work:
https://brittanymyersart.tumblr.com
Character designs, character designs and more character designs. Tell us about those character designs!
About the artist:
Brittany is a Visual Development Intern at Walt Disney Animation Studios (2015) and currently enrolled in the BFA1 CalArts Character Animation program.
https://twitter.com/BrittMyersArt
https://brittanymyersart.tumblr.com
https://instagram.com/brittmyersart
Show Notes:
Disney
What was the process around getting a visual development internship at Disney?
Isn't working in visual development essentially the holy grail of internships?
Do you lean more towards development work or character animation?
You're style is already very Disney to begin with. Do you think that has helped you in your internship?
How did you react when you found out you were going to intern for Disney?
Your Work
You recently uploaded a YouTube video of your digital process. What do you enjoy most about working digitally?
You have a very appealing style.What advice can you give to artists struggling to find their groove?
Your subject matter is almost always people – A huge range of types of people. – What inspires you to create a character?
There's a fast and loose confidence to your work that I love. How long does a typical finished piece take you?
Your work is so solid, I find myself questioning my role as an artist. Will you remember us when you're rich and famous?
There is a lot of animated content out there these days. What films or shows are on your short list for inspiration right now?
What are some non-artistic sources of inspiration for you?