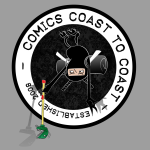 Dave Blazek joins Brian Dunaway, Joel Duggan and Matthew Ducharme to talk about his experiences as a veteran journalist, 90s stand up and comedian and a real life modern day syndicated cartoonist of Loose Parts.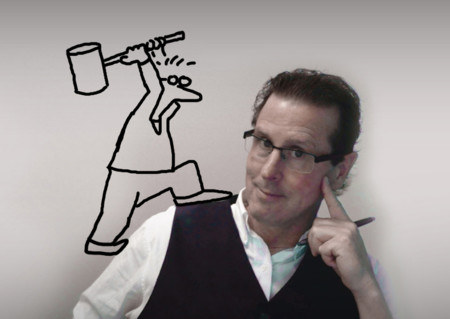 About the Comic:
Loose Parts is the oddly intelligent, weirdly entertaining and impulsively funny daily comic from the strange mind of Dave Blazek. It graces newspaper pages, websites and refrigerator doors all across North America (and on other continents with smart people, too). It roams living rooms, medieval castles and science labs; it peeks into suburban kitchens and operating rooms and treks to outer space and beyond, all in the search of funny.
https://loosepartscomic.com/aboutLooseParts.html
About Artist:
Dave Blazek, who – when he's not drawing wolverines doing surgery – is an illustrator, writer, animator, TV and Radio producer, and reformed standup comedian with two medium intestines instead of the standard large and small. Blazek's advertising work has earned more than 120 local, national and international creative awards including a Clio and several ADDYs (all currently being used to hold doors open and/or smash garlic). He is one of the leaders of MediaLab, the groundbreaking newspaper marketing group at The Philadelphia Inquirer and Philadelphia Daily News. And oh yeah, he previously helped create the comic Dr. Katz Professional Therapist for Comedy Central. No fewer than five Loose Parts books are in circulation, available on the Internet closest to you.
 https://loosepartscomic.com/aboutDave.html
Read The Comic:
https://www.gocomics.com/looseparts/
| | |
| --- | --- |
| Show Notes: | |
| | |
| • I didn't learn to draw until I was 43. | Dave |
| | |
| • I actually got a syndication deal before I learned to draw. | Dave |
| | |
| • I've now done ~5,500 cartoons in a row … one a day for 15 years. | Dave |
| | |
| • I do that all on evenings and weekends as I have another career, too. | Dave |
| | |
| • I just changed syndicates having moved to the Washington Post Writers Group and am now under the wing of famed editor Amy Lago. | Dave |
| | |
| Writing/Journalism | |
| | |
| Have you spent any considerable amount of your life working in an office? | Joel |
| | |
| Stand Up Comedy | |
| | |
| Was Mitch Hedberg alive when you discovered him? | Brian |
| | |
| What does it take to be a stand up comedian? | Brian |
| | |
| Comics/Illustration/Syndication | |
| | |
| Talk about Dr. Katz comic strip? | Brian |
| | |
| You recently migrated syndicated. We love Amy Lago! How do things differ. | Brian |
| | |
| How do you get syndicated in 2015? | Brian |
| | |
| As an artist/writer/creator how do we keep from comparing ourselves to other artist? is it inevitable? does it hurt us? | Brian |
| | |
| Do you draw the comic in batches? | Joel |
| | |
| What is your daily creative routine like? | Joel |
| | |
| Do you draw everything in black and white? Or color? | Joel |
| | |
| Do the larger format Sunday strips present any challenges? | Joel |
| | |
| | |
| | |
| So… Everyone in your comic has glasses… What's up there? | Joel |
| | |
| Do you have any say on where and how your comic is displayed online? | Joel |
| Do you find your comic small/hard to read on go comics? | Follow up… |
| | |
| What size does a newspaper reprint a single panel strip these days? | Joel |