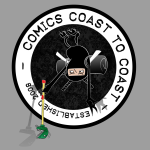 Donal DeLay joins Brian Dunaway and Matthew Ducharme to talk about his webcomic Daring Adventures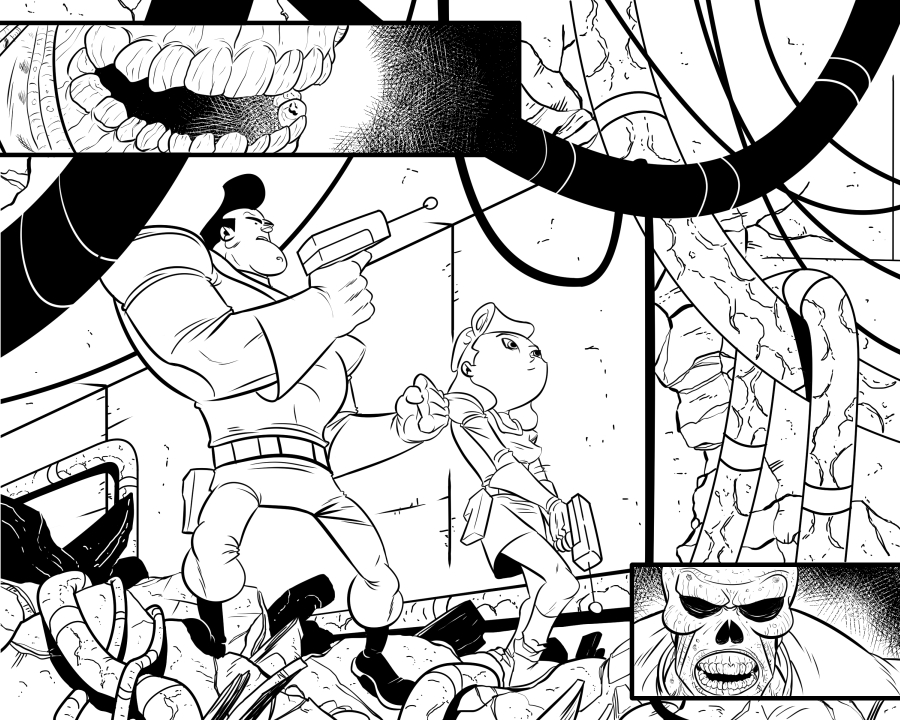 About the Comic(s):
Daring Adventures
https://daringadventurescomic.com
Daring Adventures follows the exploits of Captain David Dare of the Saturn 1 Space Patrol as he protects the innocent from the scum of the universe! The Daring Adventures of Captain David Dare updates three times a week on Monday, Wednesday, and Friday.
Some Kinda Life
https://somekindacomic.tumblr.com/
About Artist:
Daring Adventures is written and illustrated by Donal DeLay.
Donal is a freelance illustrator based out of Florida, and has been regularly contributing to various anthologies of www.GrayHavenComics.com
You Are Not Alone
| | |
| --- | --- |
| THE USUAL RUNDOWN! | |
| | |
| We don't usually like to directly ask a woman's age….was Pluto still a planet when you were growing up?  (stole your joke) | Brian |
| | |
| You open the comic with a classic SciFi trope of calling your hero in that by-gone age of pre space flight TV/Movie chatter…is it ok that I read that in my head as intended…do you think that trope is universal enough for Millenials to hear in their heads…If not…what do you think they are hearing? | Brian |
| | |
| The comic is distibuted on Tumblr using the Simple Webcomic Theme. You are up to 80 something comics is there any re-evaluation going on in your head or does Tumblr still fit your needs? What's the next step beyond Tumblr? Or is this just simply the best way to distribute the comic? for always! | Brian |
| | |
| TECH-TALK | |
| | |
| What are you using to draw over there? Burnt sticks? Tablet? | Brian |
| | |
| Sotware? Do you pay monthly? Or do you buy your software by the ream? | Brian |
| | |
| DISCUSSIONCON! | |
| | |
| Did you make it out to the Magic City Comic Con? Lived or heard any stories? It's at the Airport Convention Center…that's convient. | Brian |
| https://www.magiccitycomiccon.com/ | |
| | |
| How about Super Con June 25th to 28th? | Brian |
| https://floridasupercon.com/ | |
| | |
| | |
| IN(s)ANE QUESTIONS! | |
| | |
| Flash Gordon or Duck Rogers? Where do your allegiances lie? lay? laid? | Brian |
| | |
| Captain Dare vs. Buzz Lightyear. Who wins? | Matt |
| | |
| MAT-TALK | |
| | |
| Where did the expression "holy cats" come from? | Matt |
| | |
| Was this always a comic idea? Because I'm seeing a lot of animation influence. | Matt |
| | |
| I love that the sound effect for the laser is "pew, pew, pew." | Matt |
| | |
| Tell us a bit about Greyhaven Comics. How did you get your gig with them? | Matt |
| | |
| LETTER TO THE EDITOR or LETTITORS or LEDITORS or "who the hell gave this person my contact info! delete delete delete." | |
| | |
| Not Luaann! | |
| https://www.mcall.com/opinion/letters/mc-luann-wumo-simpson-20150121-story.html | Brian |
| | |
| PREDICTABLE FUTURE! | |
| | |
| Upcoming projects? Or are you on track focused on Daring Adventures? | Brian |