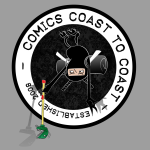 Show Notes:
It's another Tall Tale Radio/Comics Coast to Coast joint production! Justin Thompson of "Mythtickle" fame and I talk about the Summer Movies of 2010! Brian Dunaway and John Sanford couldn't join us, but Justin and I couldn't resist throwing in our two cents about Hollywood's upcoming offerings of viewing pain and pleasure. Justin always has interesting things to say, and there are a couple of things we really disagree on, so it's always a good time! Leave your comments…what do YOU think are going to be the top movies of the summer?
WARNING: There be spoilers here, especially about "Iron Man 2, " which we talk about extensively in the beginning. YOU HAVE BEEN WARNED!
Show Links:
Show Thanks:
A special thanks to Tom, Scott Johnson (voicework), Sebastiaan (mashup) and all of our great listeners for making this show possible.
As always, you can find our show by clicking the link below, or if you want to take us with you,
you can download us from iTunes.