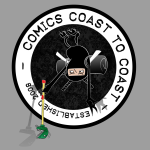 Show Notes: This week we talk with Matthew Ducharme who fills us in on his 12 year animation background as well as the origins of his wonderfully charming animated short cartoon Mat The Wad.
We even talk about the Tao of Pooh. I just wanted to say pooh in the blog. Thanks to Justin mentioning it during the podcast I got to use it here. pooh.
We miss you John! Get back soon!
Show Links:
Show Thanks:
A special thanks to our guest Mat, Scott Johnson (voicework), Sebastiaan (mashup) and all of our great listeners for making this show possible.
As always, you can find our show by clicking the link below, or if you want to take us with you,
you can download us from iTunes.