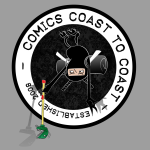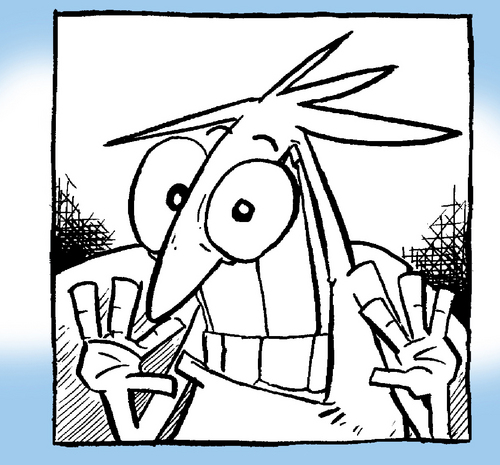 On this episode of Comics Coast To Coast we welcome back Frank Page, the creator of
Bob The Squirrel
and the recently launched
Squirrelosophy
, to talk comics, education and pets of cartoonists.
About Bob The Squirrel: (source: https://bobthesquirrel.com)

"this is about bob.  he's a squirrel. a very loud and yet subtle squirrel.

Where do I begin?… probably at the beginning. My name is Frank Page—I am an illustrator and cartoonist in Central New York. Currently I am a graphic designer and editorial cartoonist at the Rome Daily Sentinel.

In the fall of 2001, I moved to Utica, NY. One saturday morning I was laying on the couch watching M*A*S*H and I happened to look out the window. What I saw would invariably change my life for better or for worse.
What I saw was a squirrel—kinda like when Bruce Wayne was trying to decide on what he should be and that pesky little bat came flying through his window. I didn't decide that I wanted to become SQUIRRELMAN— bear with me." – read more at Bob The Squirrel

website: https://bobthesquirrel.com

twitter: @frankpage and @btsquirrel
As always, you can find our show by clicking the link below, or if you want to take us with you,
you can download us from iTunes.

Show Notes:
Our questions for our guest:
What was that? You have a dog? It's name is Lucy? Like the Peanuts Character?
Tell us about Squirrelosophy.
What kind of pens do you use?
We heard you graduated. Con-grad-ulations.
Intro Music: Found on Looperman.com
Follow the guys on Twitter: Brian, Joel, Matt and Denver
Special thanks: Scott Johnson (https://myextralife.com), Sebastiaan (The Mashup Man) for our Mashups, Nicole Spagnuolo (https://nicolespag.com) and everyone behind the scenes
Official Note Taker: