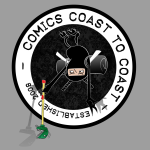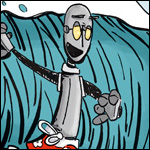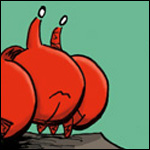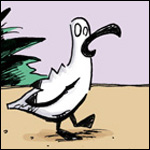 Join us this week on Comics Coast To Coast as we talk to Matt Forcum of the webcomic Robot Beach
Most people don't know this about me, but I am not supposed to be an animator. If you were to hop into a time machine and travel back in time to ask my grade school self what my career is going to be one day I will tell you that I am going to be a jet pilot. That, or a cartoonist.

So Why Robots? Why a Beach? Believe it or not, this comic started its life as a simple sketch I created two years ago while I was bored and on a lunch break. I sketched out a little robot and for some reason thought that he might look cute with a surfboard and flower print swim trunks. Something about that little sketch felt fresh and interesting. I knew I was on to something special.
Don't forget to listen to all the great podcasts on the Frog Pants Network.
As always, you can find our show by clicking the link below, or if you want to take us with you,
you can download us from iTunes.