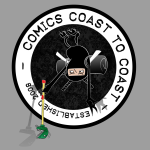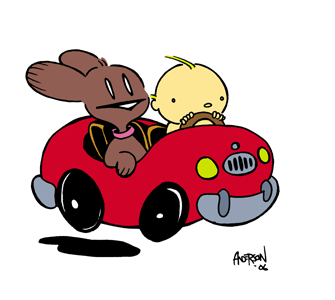 Join us this week on Comics Coast To Coast as Brian Dunaway (briandunaway.com) , Joel Duggan (StarCrossedOnline), Denver Brubaker (thecheckeredman.com) and Matthew Ducharme (https://matthewad.com) talk to Brian Anderson of Dog Eat Doug about his comic and career. Thanks to all!
Dog Eat Doug: Babies and puppies are both quite cute, but underneath the soft, cuddly exteriors lie the fearsome hearts of competitors. Well, not really. When a new baby joins the household, Sophie the dog is initially irritated, but eventually comes to see the baby, Doug, as the asset he is: a better way to get snacks. Though the baby is still hogging precious attention, and has a tendency to pull ears and be a general nuisance, a begrudging friendship forms between the two rivals. Watch the mischief unfold in Brian Anderson's Dog Eat Doug.

Don't forget to listen to all the great podcasts on the Frog Pants Network.
As always, you can find our show by clicking the link below, or if you want to take us with you,
you can download us from iTunes.

Show Notes:
Webcomic Pick Of The Week: MAROONED by Tom Dell-Aringa
Producer's Picks: 
Comics News: Prince Harry gets the comic book treatment (CNN), Jeff Smith's 'Bone' Series Goes Digital (WSJ)
Get Cheap: The MAROONED OMNIBUS, pay what you can-> Digital Book
Music To Draw By : 
Special thanks: Scott Johnson (https://myextralife.com), Sebastiaan (The Mashup Man) for our Mashups, Nicole Spagnuolo (https://nicolespag.com) and everyone behind the scenes