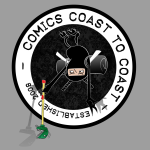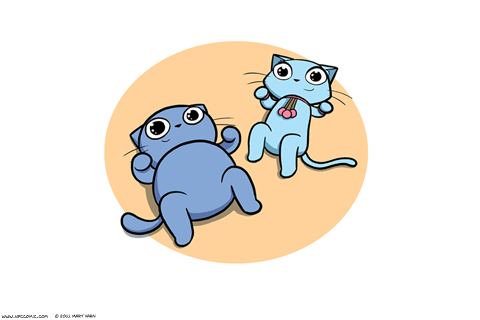 Join us this week on Comics Coast To Coast as Brian Dunaway (briandunaway.com) , Joel Duggan (StarCrossedOnline) and Denver Brubaker (thecheckeredman.com) talk to Mary Varn of NPC Comic about her comic and career. Thanks to all!
A little about Mary Varn from here website:
Hi! I'm Mary. I'm a freelance animator in New York City. I started NPC (Non-Player Character) in Feb 2009 as a weekly strip when I realized I was playing too much World of Warcraft and wanted a creative outlet between freelance jobs. I'm having a ton of fun making NPC, and increased the update schedule to Mon-Wed-Fri in the summer of 2009. I don't make a living off the comic, but it supplements my freelance income and makes me very happy. My animation gigs have included MTV's DJ and the Fro, Disney's Little Einsteins, and the Richard Linklater films Waking Life and A Scanner Darkly. I grew up as an Air Force brat in the American south and Germany. Miscellaneous trivia: I was born in Italy, I'm vegan, and work mostly on a mac. I live in Brooklyn, NY with my boyfriend, John, and two cuddly monsters disguised as Siamese cats. No, the cats are not vegan.My favorite video games include WoW, Portal, The Legend of Zelda: The Minish Cap, Civ 2, and Minecraft. I also get a kick out of playing board games and D&D. Favorite board games include Dominion, Settlers of Catan, Carcassonne, and Small World.

I update the blog under the comic with NPC news, sketch previews, reader polls, and random geekery. My personal blog is Varnacular.com.
Don't forget to listen to all the great podcasts on the Frog Pants Network.
As always, you can find our show by clicking the link below, or if you want to take us with you,
you can download us from iTunes.

Show Notes:
Webcomic Pick Of The Week: Mojo by Skar
Producer's Picks:
Comics News:
Music To Draw By :
Special thanks: Scott Johnson (https://myextralife.com), Sebastiaan (The Mashup Man) for our Mashups, Nicole Spagnuolo (https://nicolespag.com) and everyone behind the scenes