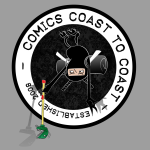 Join us this week on Comics Coast To Coast as Brian Dunaway (briandunaway.com) and Joel Duggan (StarCrossedOnline) talk to Krishna Sadasivam of PC Weenies about his comic and career. Thanks to all!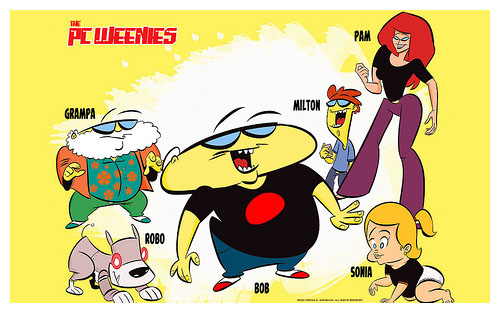 Krishna M. Sadasivam (pronounced Sah-DAS-eh-VHAM) is the creator of The PC Weenies. A glutton for knowledge, Krishna earned a B.S. and M.S. in Electrical Engineering from the University of Tennessee, Knoxville. It was there, in the hallowed bowels of Ferris Hall, that Krishna discovered he was a bonafide computer geek.

After several years in the chip design industry, Krishna made the precipitous decision to leave the engineering world behind and follow his life-long dream of going back to school for a formal education in art. His M.F.A. in Animation is from the Savannah College of Art & Design.

Currently, Krishna serves as a full-time instructor within the Media Arts and Animation department at the Art Institute of Tampa. When he's not busy teaching, he spends a considerable amount of time as a professional cartoonist / illustrator. Some of his prominent clients include TechCrunch, Beatweek Magazine, Hinduism Today, What PC? Magazine (VNUnet), The BENT Magazine (Tau Beta Pi), EE Times,Other World Computing, Microsoft, The Straits Times and CNET. His professional illustration specialties include creating custom comics, logo designs, and specialty illustrations in a timely, friendly, and professional manner. (Rumor has it that Krishna was the first Indian webcartoonist to have his work regularly published on the web.)

When he's not creating comics, Krishna spends much of his time with his wife Aarti and daughter Sonia. His other hobbies include reading comics, cycling, Macintosh computing and playing guitar. Krishna wants to let the world know that he is an avid Power Man & Iron Fist fan.

The PC Weenies have appeared online since October 1998. The primary audience for this thrice-a-week comic are technology enthusiasts, engineers, systems administrators / IT, and software developers. While you're at it, be sure to check out Krishna's other webcomic, Uncubed. You may also find hisportfolio site worth checking out.
A very special thanks to Justin Thompson (https://mythtickle.com), John (https://chippyandloopus.com), Sebastiaan for our mashup and Scott (https://myextralife.com) for his mighty fine voice work.
Don't forget to listen to all the great podcasts on the Frog Pants Network.
As always, you can find our show by clicking the link below, or if you want to take us with you,
you can download us from iTunes.

| | |
| --- | --- |
| Music To Draw By | Webcomic Pick Of The Week |