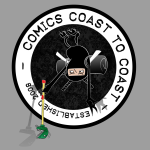 On the show this week we talk with Jim Tierney of Jet Pack's and Time Machines about his comic and his Wacom Cintiq tablet…nice
This week's Comic Strip Theatre is read from the June 29th Jet Pack's and Time Machines  comic by Jim Tierney.
Look it up and follow along as we perform it!
Justin talks about his webcomic pick of the week: Commissioned Comic by O
The intro music is 'In Falling Matter' by Magnolia Black check 'em out.
Justin needs your help! Best Buddies
I hope you enjoyed the show and enjoy the host's comic's:
A Mission Deep by Brian Dunaway
Myth Tickle by Justin Thompson
Booksmarts by Tom Racine