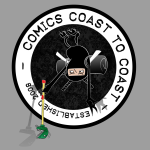 This week we talk to Phil Juliano of the comic Best In Show. We can only assume Phil is in the witness protection program since he moved from the big city a few years back and now lives in the beer capital of the world in North Carolina.
When Phil isn't taking hikes to the local breweries he is busy making with the funny for his comic. A big thanks to Phil for being on the show. We had a blast!
The Links
As always, you can find our show by clicking the link below, or if you want to take us with you,
you can download us from iTunes.

Music To Draw By

Head Hunt : by Thee Spivs

Webcomic Pick Of The Week

Dragin : by Michael Cole