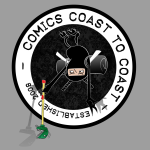 This week we talk to Irma Eriksson of Imy Comic. Irma is a very talented artist and let's us in on all her secrets as she attempts to take over the comic world…from Sweden.
The Links
As always, you can find our show by clicking the link below, or if you want to take us with you,
you can download us from iTunes.