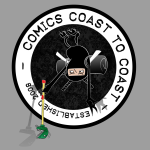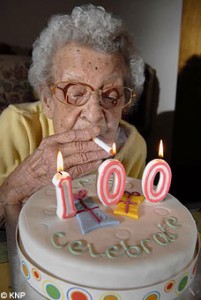 Show 100. It's freakin' show 100. What more do you need to know.
Ok…I'll tell you what you need to know. We talk with Tom Racine, Justin Thompson, John Sanford, Carlos Castellanos, Stephanie Gladden and Jim Keefe.
We talk about the previous 99 shows. We throw 3 mashups at you. We party!! Extra size cast…1 hour and 25+ minutes of action packed fun.
Do you have suggestions or ideas to make the next 100 shows even more awesome than the first 100? If so. email guys@comicscoastocoast.com or post in the comments below.
How about a guest you would like for us to interview? Or some product on the market you would like us to review.
Thanks to everybody!! SHOW 100!!
Wooo hooooo…(also, don't smoke.)
The Links (in order of interview):
Tom Racine – Host of Tall Tale Radio
Justin Thompson – Creator of the Web Comic Mythtickle
John Sanford – Creator of the Web Comic Chippy & Loopus
Carlos Castellanos – Co-Creator of the syndicated comic strip Baldo
Stephanie Gladden – Artist of so much stuff I don't have room to put it here.
Jim Keefe – Flash Gordon Comic/Comic Books
As always, you can find our show by clicking the link below, or if you want to take us with you,
you can download us from iTunes.