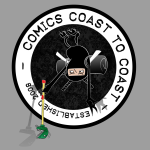 This slideshow requires JavaScript.
Cam Kendell joins Brian Dunaway, Joel Duggan and Matthew Ducharme to talk about Percival Pundragon and his amazing Illustrations
About the Comic: Percival Pendragon
https://www.pundragon.com
https://www.pundragon.com/About
The Legend of Percival Pundragon is a fantasy webcomic that follows Percy, a young unishepherd and his Shroomling guide Newt. Together they fight to free the magical land of Shroomlandia from the oppressive rule of King Tortle and his vile Tortle Troopers.
About Artist: Cam Kendell
https://camkendell.com
https://camkendell.com/about/
I'm a Professional illustrator, children's book illustrator, and comic artist/colorist. I love creating images rich with story, character, and texture that capture the imagination of the viewer. And for some reason I can't stop drawing Tentacles, Gnomes, and long Scraggly beards.
I've been drawing, painting, designing, and in general creating for most of my life. and I still can't get enough.
Cam attended (now I'm going to start typing in the third person as if it were somebody writing my biography) Utah Valley University were he got a degree in Visual Art and Communication, focusing his studies on illustration and fine art.
Cam is the creator of the current and ongoing, independent graphic novel : The Legend of Percival Pundragon ( find out more here. ) He also began and hosts the More Tentacles – Community Art Blog ( more about that here. )
Hey, Cam here again. Now I'm going to go back to first person talk. I have experience in Logo Design, Comic Book Illustration/Coloring, Book Cover Illustrations, Game Illustration, and pretty much whatever involves art. Before starting my freelance career I served as Art Director and Trainer for the world renowned miniature painting studio Blue Table Painting. Much of my work for them was featured in various videos on their YouTube channel.
Show Notes:
Welcome Cam! Please tell us a little bit about yourself.
You worked as Art Director and Trainer for Blue Table Painting before you started your freelance career. Can you tell us about some of your duties at Blue Table?
Percival Pundragon
Tell us about your fantasy webcomic Percival Pundragon.
Did Percival give you the courage to embark on a freelance career or was he a byproduct of your new found freedom?
Pundragon seems like a grab bag of geek influences; Mario, smurfs, zelda. What are some of the other pop culture ingredients?
Flopnar the Bunbarian Comic (not sure if this is what you wanted… but I added this possible topic)
I can't speak for these other guys, but I really enjoyed reading Flopnar. Will there be more?
Community and Youtube Channel (and this one)
What's up with your obsession with tentacles? Are they just fun and whimsical to draw or is there a serious psychological disorder at play here? AKA Tell us about the More Tentacles Art Blog.
You did some amazing videos on YouTube mostly focusing on Talking and Drawing. Can you talk about some of the tools you use for your illustrations?
Storytelling and ArtBooks
It has been mentioned that you have a passion for storytelling. Can you tell us about that passion and if is a new self discovery or something that you have always known.
Topic: What is the marketablity of storytelling for an artist?
Are we in a golden age of fantasy and sci fi storytelling?
What are some of your favorite Art Books?
Artbuk and StorEnvy
Speaking of ArtBooks can you tell us about Art Buk?
You have some great prints in your StorEnvy shop. Have you ever run into any copyright issues?
I noticed some terrifying veggie monsters in Art Buk. What do you have against root veggetables?
What lesson did you take away from the Art Buk Kickstarter campaign?
A lot of your characters are animal inspired, but with some twists. Can you walk us through your creature design process?
What's your favorite tool in your sketchbook-arsenal?
Any pro tips on how track down and capture the coolest textures to use in your artwork?
Skyheart (colorist)
You're working with Jake Parker – who we had on the show last week – on his new project, Skyheart.
What are you going to be doing on Skyheart?
How did that come about?
How heavily did you focus on color theory in school?