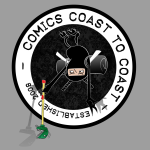 This slideshow requires JavaScript.
Everett Downing joins Brian Dunaway, Joel Duggan and Matthew Ducharme to talk about The Book Of Mojo
About the Comic: The Book Of Mojo
https://www.bookofmojo.com
The Players
https://www.bookofmojo.com/the-players-1/
Previous Indiegogo Campaign
https://www.indiegogo.com/projects/mojo-the-animated-short
About Artist: Everett Downing
https://www.edowning.com
Feature film story artist and animator with over 15 years of experience in the industry. I've work in both capacities at studios such as Blue Sky Studios, Pixar Animation Studio and Dreamworks Animation.
Contributing to such films as Ice Age, Ice Age 2, Robots, Ratatioulle, Wall-e, Up and Toy Story 3.
Additional Links
https://twitter.com/Mr_Scribbles
https://vimeo.com/user3706363
https://instagram.com/edogdowning/
Show Notes:
Can you tell us a little bit about yourself and your current project The Book Of Mojo!
character animator at Blue Sky and Pixar?
BlueSky: THE PEANUTS MOVIE. Duh, lol
What if? The 2 most powerful words in the english language? Like what if this were a better question?
Are you a Magic The Gathering fan?
Any advice for animators who are looking to become part of one of the big studios? How did you do it?
Tell Us About It!
Could you fill us in on The Book Of Mojo?
Will you still be moving forward on your Book of Mojo animated short? What about the comic?
Can you tell us the essence of The Story Teller's Creed
You chose Flexible Funding for your last Book Of Mojo IndieGoGo (tongue) campaign. Care to explain the advatage/disadvantage of Flexible Funding and what the hell it is?
Is the witch font/langauge based entirely in your imagination or does it have real world influences?
Ready, Set, Topic
People diversity in the world of animation. From the creators to the final product.
or
In an animation industry filled with sequels, and having worked on some yourself, I would love to hear your thoughts on sequels vs. creating original movies…